Published by Admin
Posted on August 10, 2012
The distinctive size, shape and placement of a freestanding tub can provide a dramatic focal point as you will see in the stunning examples below. Freestanding tubs are increasing in popularity and with such a wide variety of sculptural designs—from classic to minimalist forms—you are certain to find a style that suits your taste. These tubs are available in a multitude of materials from cast iron to acrylic. Unique materials include Kohler's Lithocast™ which mimics the beauty of real stone and ENGLISHCAST® from Victoria + Albert, made from finely ground volcanic limestone and resin. For the ultimate luxury, you might consider a tub carved from a single block of natural stone. Keep in mind that several factors including weight, size and plumbing specifications will determine if a freestanding tub is right for your bathroom.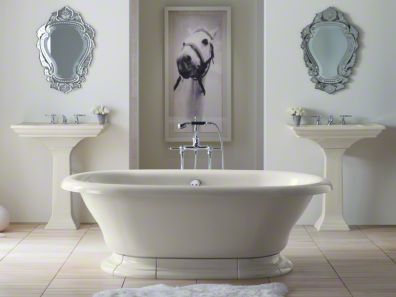 Vintage® Freestanding Bath by Kohler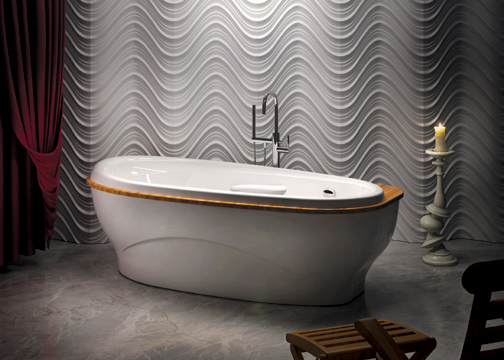 Ayoura by BainUltra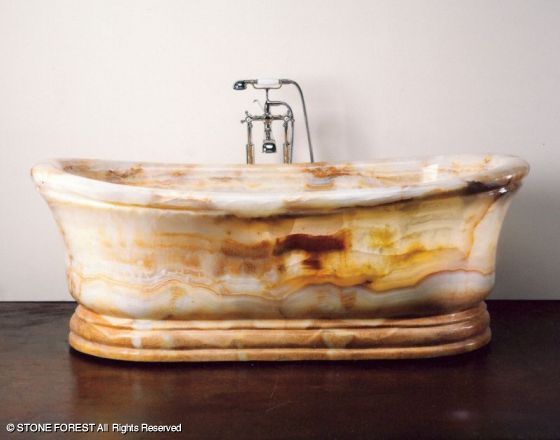 Old World Bathtub in Honey Onyx by Stone Forest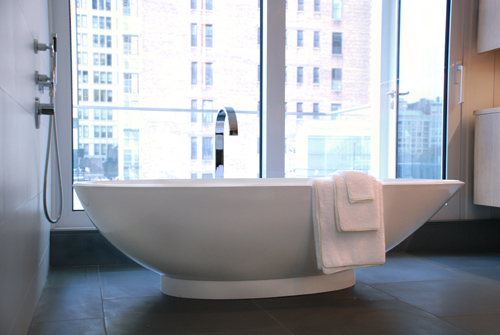 Photos above from www.kohler.com, www.vandabaths.com, www.stoneforest.com and www.bainultra.com.