Published by Admin
Posted on July 25, 2012
One might compare selecting tile to accessorizing an outfit, an opportunity to express yourself visually. Consider it in terms of a little black dress or tailored suit. Does your personal taste call for a classic strand of pearls or a bold statement necklace? Would you choose a necktie in a loud color and flashy pattern, or would you take a more conservative approach? The same can be considered when selecting tile for your kitchen or bath. You might opt for a subtle design to quietly compliment surrounding cabinetry and architecture like the softly colored Tuileries collection from Walker Zanger. If you're in pursuit of a more dramatic look, you will be in awe of Ann Sacks' Ogassian collection. Whatever your taste, we've assembled a short list of on-trend tiles in geometric patterns and warm wood grains.
AnTeak from Walker Zanger brings design history to life in the form of reclaimed teakwood tiles inspired by classic European, early 20th century and mid-century modern designs.

Petrified Wood from Ann Sacks, one of the favorites spotted by our design team at the Kitchen & Bath Industry Show, offers an exotic look characterized by the knots and rings unique to each individual tree.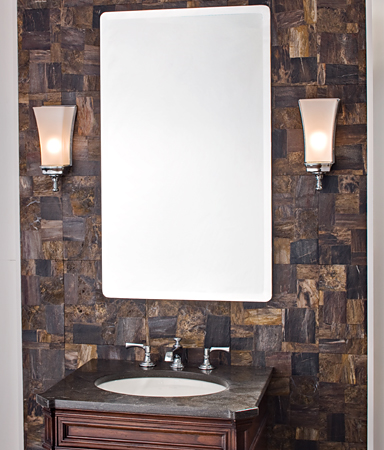 Through advanced technology, Ann Sacks has brought together the best of two worlds with their Rustico collection; tile with the look and feel of weathered wood planking and the durability and maintenance of porcelain.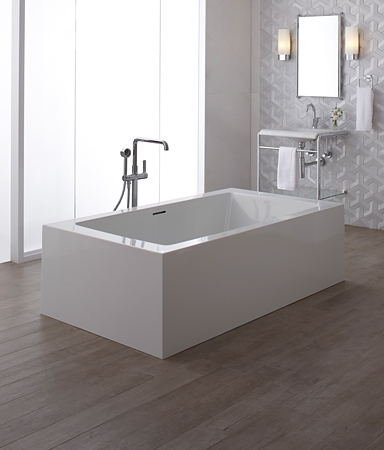 Geometric patterns have gained increasing popularity in every aspect of interior and fashion design. They cater to a wide range of styles and tastes as you can see below, from modern and streamlined to elegant, traditional designs.
Above: Ogassian by Ann Sacks


Above: Lucca by Walker Zanger
Above: Vendome Deco Field from the Tuileries collection by Walker Zanger

Above: Arabesque Field from the Tuileries collection by Walker Zanger



Above: Accent Tiles from the Shellscapes Collection by Daltile
And while natural textures or geometric forms were not the inspiration from the Versailles collection by Ann Sacks, it was just too stunning to leave out.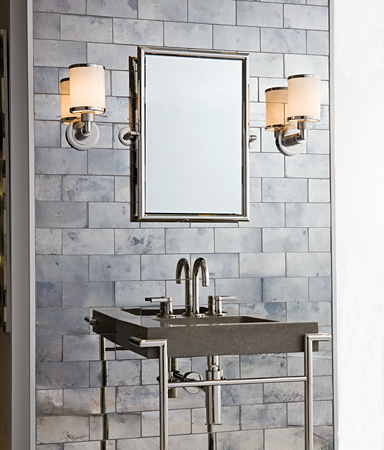 Photography: annsacks.com, walkerzanger.com and daltile.com.