Published by Admin
Posted on April 2, 2016
An awkwardly placed peninsula was a catalyst for the renovation of an outdated kitchen. Mike Beck worked in partnership with St. Louis interior designer Nancy Spewak to create a traditional white kitchen with an improved traffic flow, functional storage solutions and timeless details.
They began by reconfiguring the kitchen, allowing for a large center island. Keyline cabinets in Maple from Crystal Cabinet Works were selected and finished with a flat, custom white paint. Thoughtful details can be seen throughout, from staggered wall cabinets and traditional moldings to pocket doors that open to reveal a television. Custom panels conceal appliances, including a Sub-Zero refrigerator/freezer.
Victoria Falls, a creamy off-white quartzite, brings warmth kitchen. Its triple ogee edge and the graceful curve on each end of the island make the kitchen's centerpiece, a showpiece. A mix of hand-made Arabesque and rectangular marble tiles were chosen to complement the granite.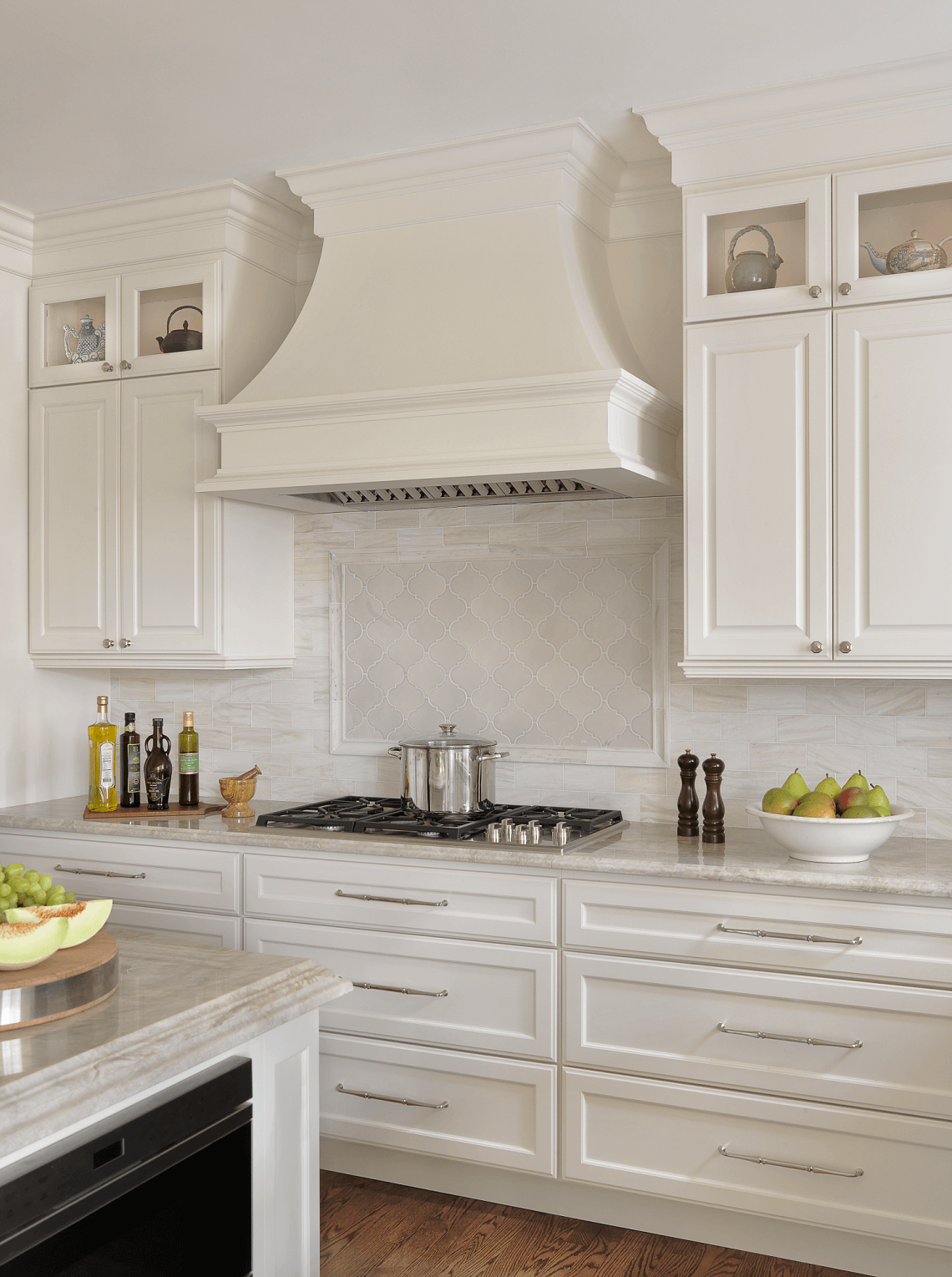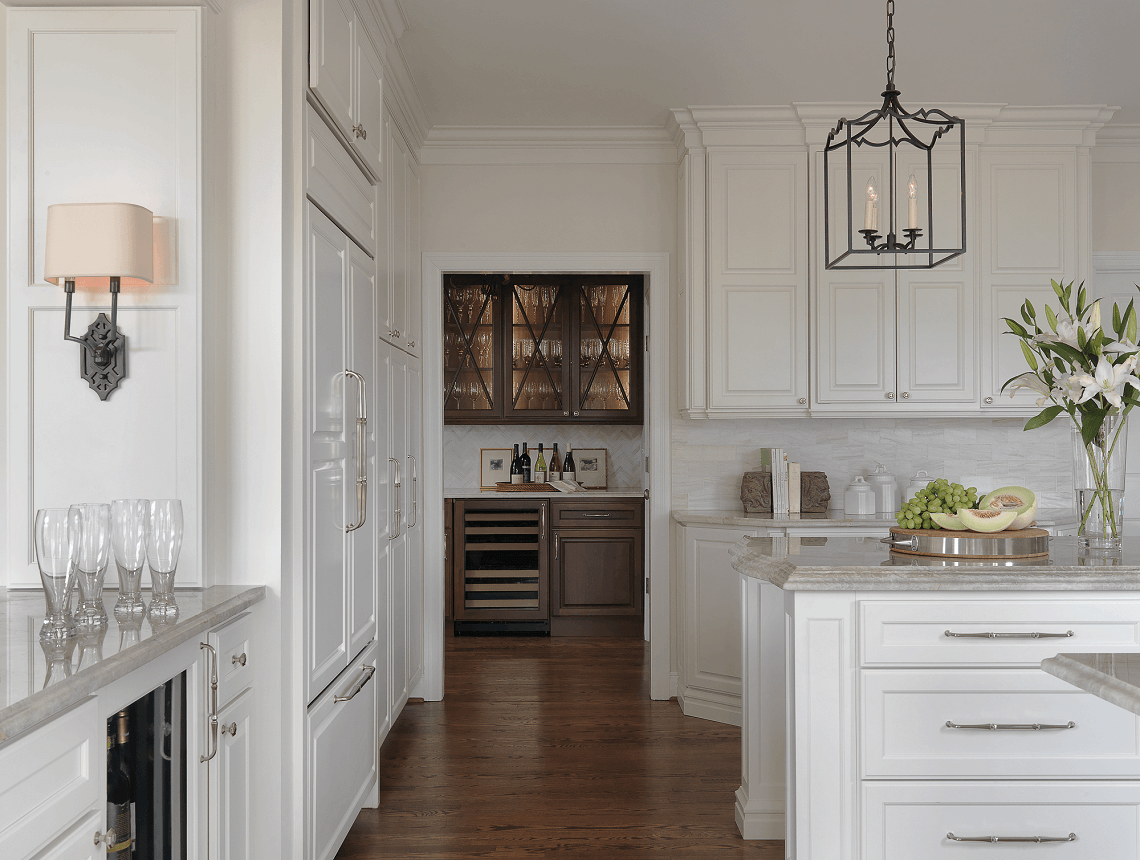 DESIGN DETAILS – TRADITIONAL WHITE KITCHEN
Interior Design
Nancy Spewak
Kitchen Cabinetry
Keyline Cabinets from Crystal Cabinet Works in Maple with custom flat white painted finish

Butler's Pantry Cabinetry
Keyline Cabinets from Crystal Cabinet Works with a Wheaton Stain and Signature Black Glaze
Countertop & Backsplash
Victoria Falls Quartzite and Haze tile by AKDO
Lighting
Visual Comfort
Appliances
Available through AUTCOhome