Published by Admin
Posted on March 26, 2018
While serving in Afganistan, U.S. Army Spc Heath Howes survived an IED attack that claimed the lives of two soldiers in his vehicle, one being that of his best friend. Howes sustained life-threatening injuries, and since then, he has worked to recover from traumatic brain injury, nerve damage, fractured ribs, a collapsed lung and more.
Last week, we had the pleasure and honor of attending a groundbreaking ceremony in the Wildwood neighborhood that US Army Veteran Heath Howes and his family will soon call home—a mortgage-free home.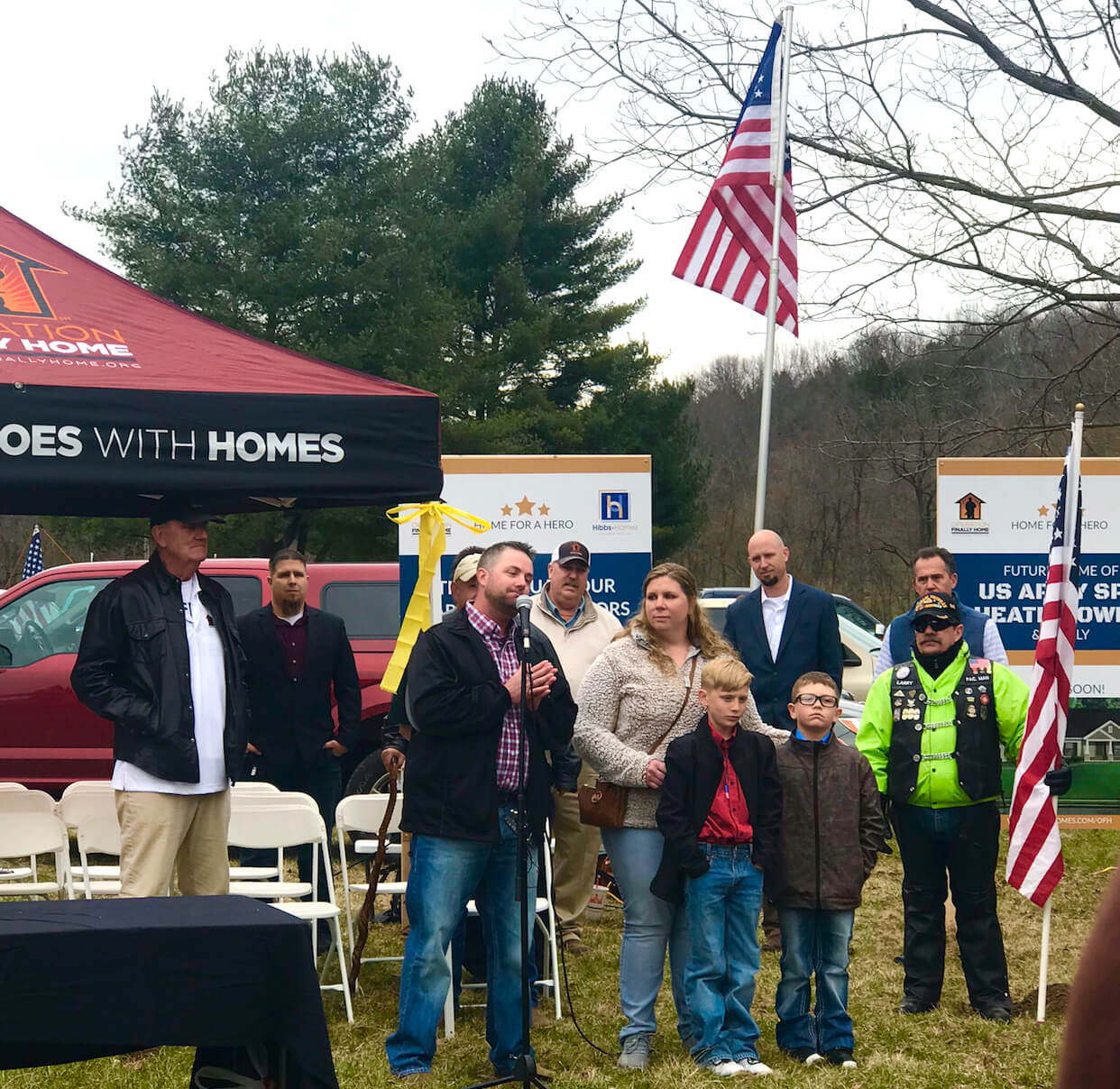 Thanks to the generous spirit of fellow businesses in the St. Louis building community spearheaded by our friends at Hibbs Homes, and the support and partnership of Operation FINALLY HOME, we are afforded an opportunity to give back to the Howes family by doing what we do best.
This project has been two years in the making, begining with this unforgetable moment at a 2016 St. Louis Cardinals game.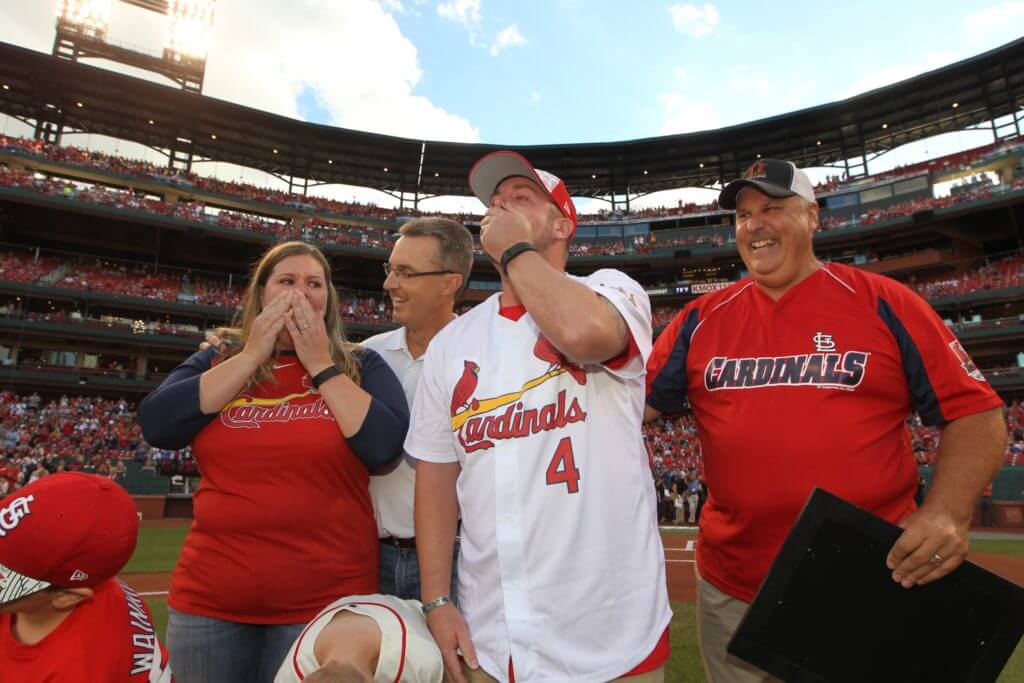 The home has been designed by local architect Jeff Day and will be built by Hibbs Homes and Hibbs General Contracting. Contributions of materials and labor have been made by local businesses including Beck/Allen.
Upon its completion, their new home in Wildwood will bring them closer to a VA hospital and provide them with support by having family nearby.
Be sure to follow along on Facebook and Instagram as we will contine to share updates throughout the building process.