Published by Admin
Posted on June 1, 2014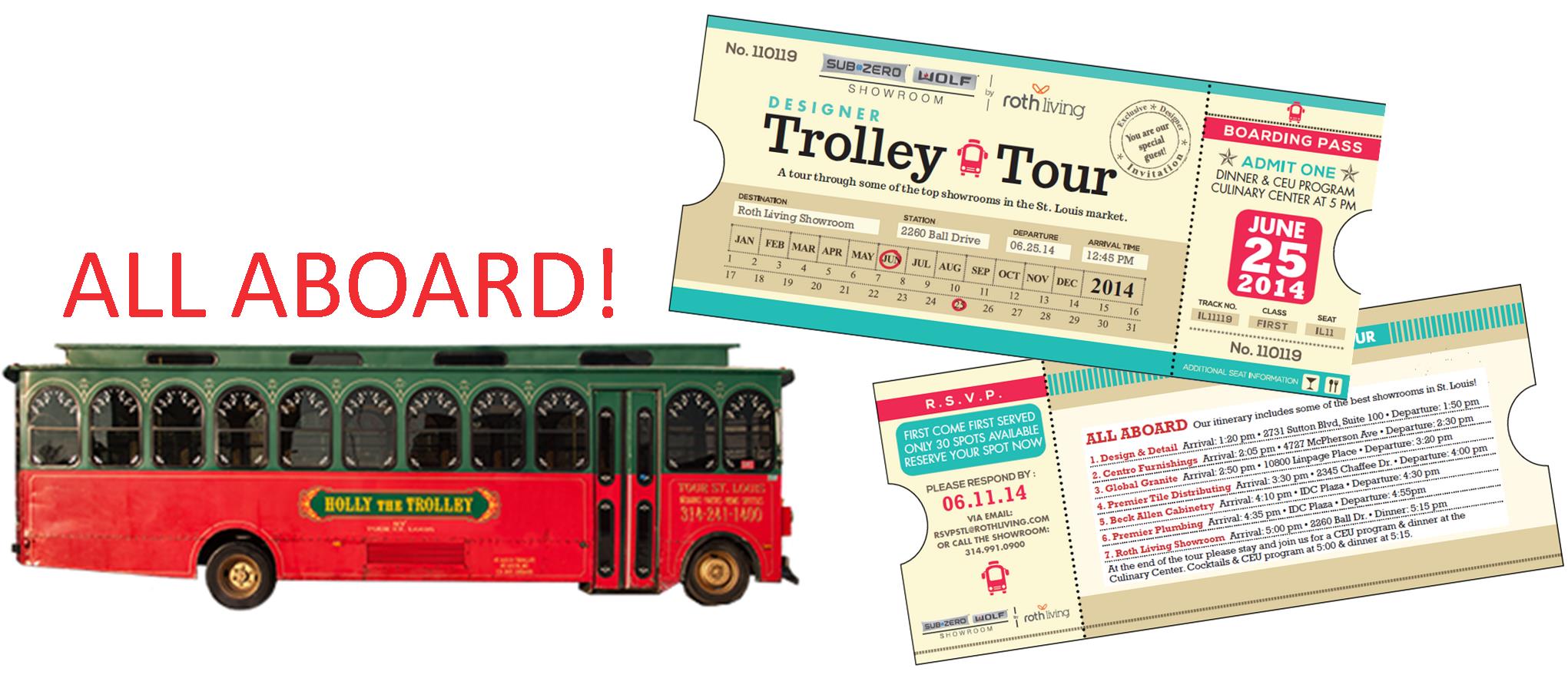 ALL ABOARD, interior designers! We're thrilled to be a part of a fun and educational trade-only event created exclusively for designers and organized by Roth Living and Sub-Zero/Wolf. On June 25th, the Designer Trolley Tour will embark on a journey taking designers through seven local showrooms. At each stop, they will learn about the latest product introductions and trends, accompanied by festive food and drinks. The event will wrap up at Roth's Culinary Center where guests will top off their afternoon of education events with a CEU and cocktails followed by dinner.
– TAKE NOTE –
Only 30 Tickets are Available for the Tour | The Tour is FREE of Charge
Tickets will be available on a first come/first serve basis, so reserve your space today!
Designer Trolley Tour Details
Wednesday, June 25th
12:45 Meet at the Roth Living Showroom at 2260 Ball Drive
Showroom Stops
Design & Detail
Centro Modern Furnishings
Global Granite
Premier Tile Distributing
Beck/Allen Cabinetry
Premier Plumbing Studio
Roth Living Showroom
5:00 CEU & Cocktails
5:15 Dinner
RSVP by June 11th to rsvpstl@rothliving.com