Published by Admin
Posted on September 4, 2013
Last week a Beck/Allen kitchen (designed in partnership with our friends at Mitchell Wall Architecture & Design) was selected by the editors at Houzz.com, the ultimate website for design inspiration, for inclusion in their article on Gorgeous Granite Countertops.
As Seen on Houzz | Granite Countertops
Houzz.com contributor and designer, Charmean Neithart, gives readers a number of granite and cabinetry combinations to consider. She goes beyond simply providing photographs and identifying each granite, giving additional suggestions for cabinetry paint colors, finishes and hardware. Click on the photo below to learn more about Typhoon Bordeaux and read the entire article.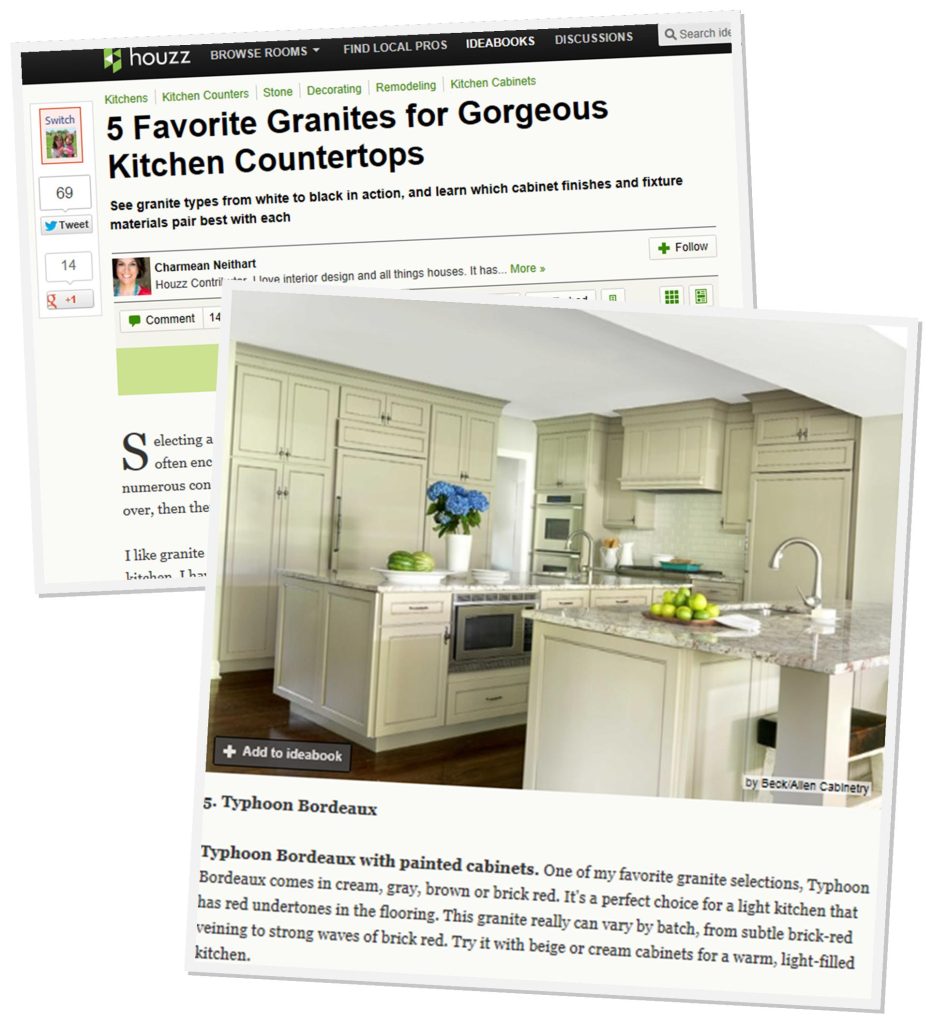 For and in-depth look at this kitchen project as well as the neighboring family center/laundry room, revisit the Beck/Allen blog post: A Classic Kitchen.