Published by Admin
Posted on October 31, 2012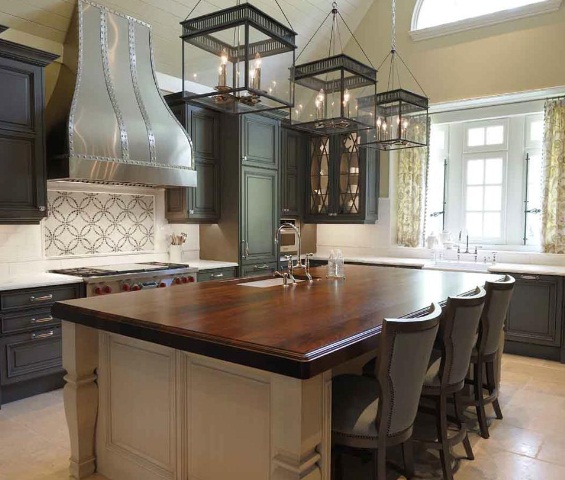 As you probably know, a substantial portion of a kitchen or bath budget should be allowed for countertop materials, and many designers are choosing not one material in a space, but combining several materials and finishes for added visual interest. Beyond your budget, several factors should be considered when choosing the right surface for your space. There is no shortage of information on the characteristics of granite, marble and quartz, and since these are used rather frequently, it's likely you know a bit about them. For this reason we have chosen to share a few of the countertop materials that we use and that you may not have considered; wood, glass, stainless steel, zinc and copper.
Below we will share a few basic characteristics of each, giving you a better idea whether or not these are suitable options for your lifestyle. For a more in-depth analysis, visit www.craft-art.com.
COUNTERTOP MATERIALS TO CONSIDER
Wood: A wide variety of not only species/colors are available, but depending on your personal style, you can select a smooth, like-new finish or an Old World distressed look. A variety of edges are also available, much like you would expect with natural stone. Wood surfaces are excellent at resisting stains, but are susceptible to some wear as a result of heat, scratching and water. Wood tops, if damaged can be repaired and  restored.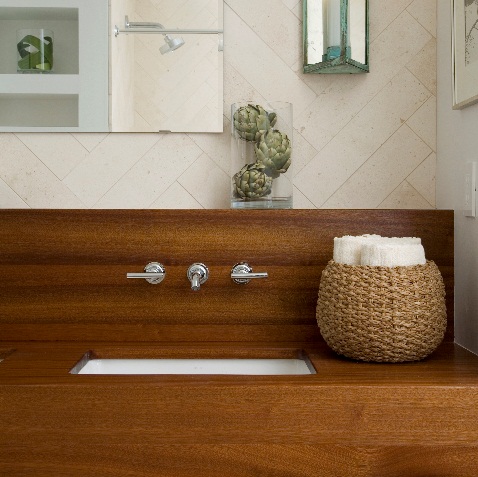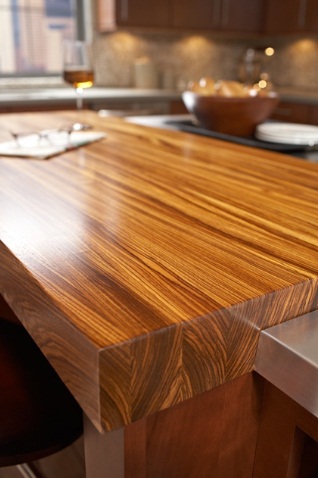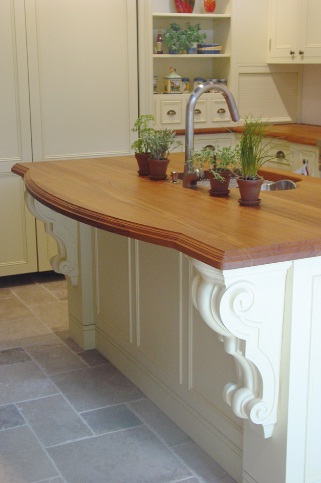 Stainless Steel: While stainless is often associated with commercial kitchens, this hard-wearing surface can provide a touch of modern style with the benefit of low maintenance. Stainless is resistant to heat, scratching and moisture, perfect for the serious home cook, but keep in mind that serious scratches and dents cannot be repaired.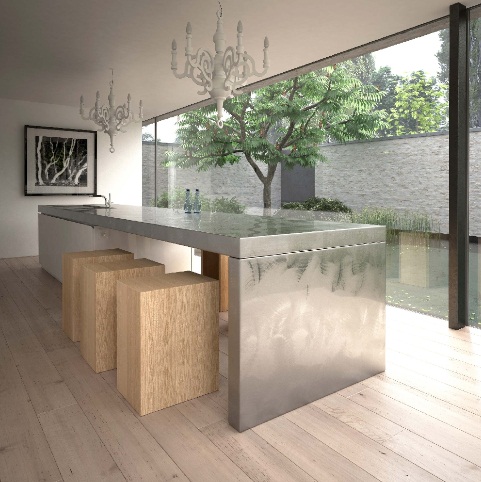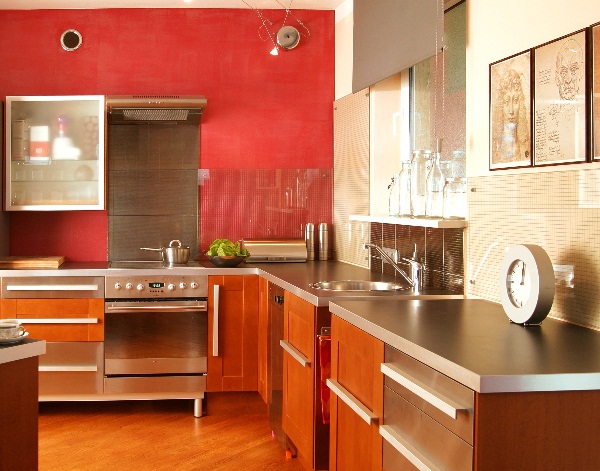 Zinc: From the same color family as stainless steel, zinc provides a warmer feel. The same benefits of stainless apply (heat, stain and moisture resistant) but zinc can be polished, returning the metal countertop to its original condition. Like copper, zinc will develop a patina over time.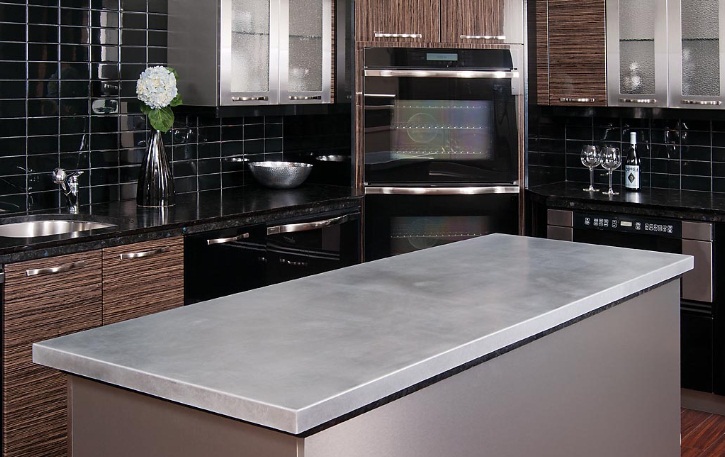 Copper: Like zinc, copper is resistant to moisture and stains, but this reddish brown metal surface will develop a patina with age that will vary from mild to strong. Should serious damage occur, copper is not repairable but like some countertop materials, it can be polished to its original quality. Colors and edges are limted.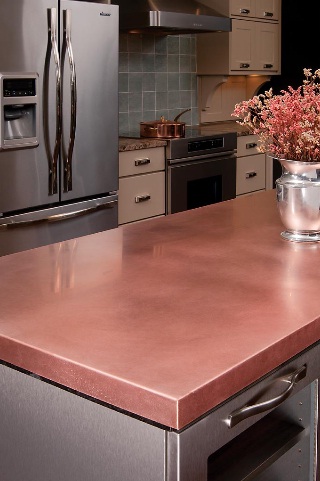 Glass: Countertops made of glass offer a wider variety of options than you might imagine including two thicknesses (1/2″ and 3/4″), custom shapes, frosted (a highly scratch resistant option), clear (with a visible green tint), ultra clear (no visible green tint) and a variety of textures and colors. A color coating matching any specified registered color can also be applied. An example of this "exact match" process can be seen below in pink.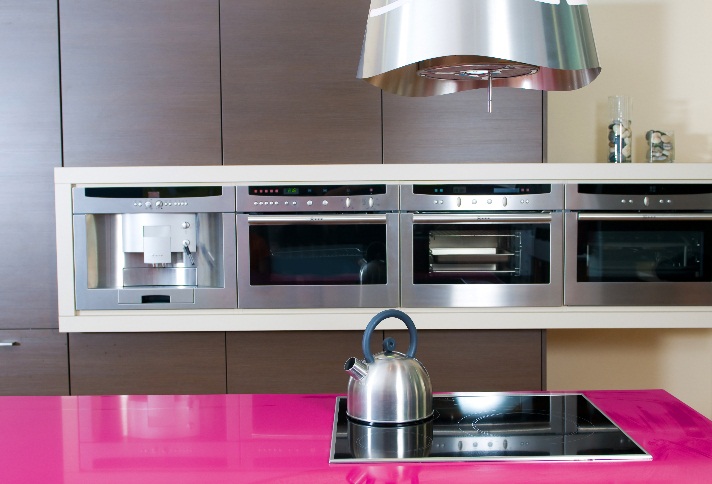 Ask your Beck/Allen designer for more information on the unique Craft-Art countertop materials.
Photography provided by www.craft-art.com.