Published by Admin
Posted on May 28, 2013
Every year at the Kitchen and Bath Industry Show (KBIS) we eagerly await the latest designs from our favorite manufacturers of cabinetry, hardware, appliances and plumbing fixtures. At this year's event our friends at Top Knobs, a company specializing in cabinetry hardware for kitchens and baths, unveiled collections ranging from classic to modern, European-influenced designs and finishes. And with the introduction of their new Back-to-Back Door Pull Collection, Top Knob's has created a new way for designers and homeowners to use their most popular cabinetry hardware designs throughout the home.
New Cabinetry Hardware Introductions
The Back-to-Back Door Pull Collection allows for the integration of cabinetry hardware designs throughout the home. Twelve new designs were introduced and are offered in 12 finishes, including German Bronze, Oil Rubbed Bronze, Polished Bronze and Pewter Antique. The sealed finish ensures that all hardware will wear the same, no matter where they are installed, even making them viable for use in bathrooms.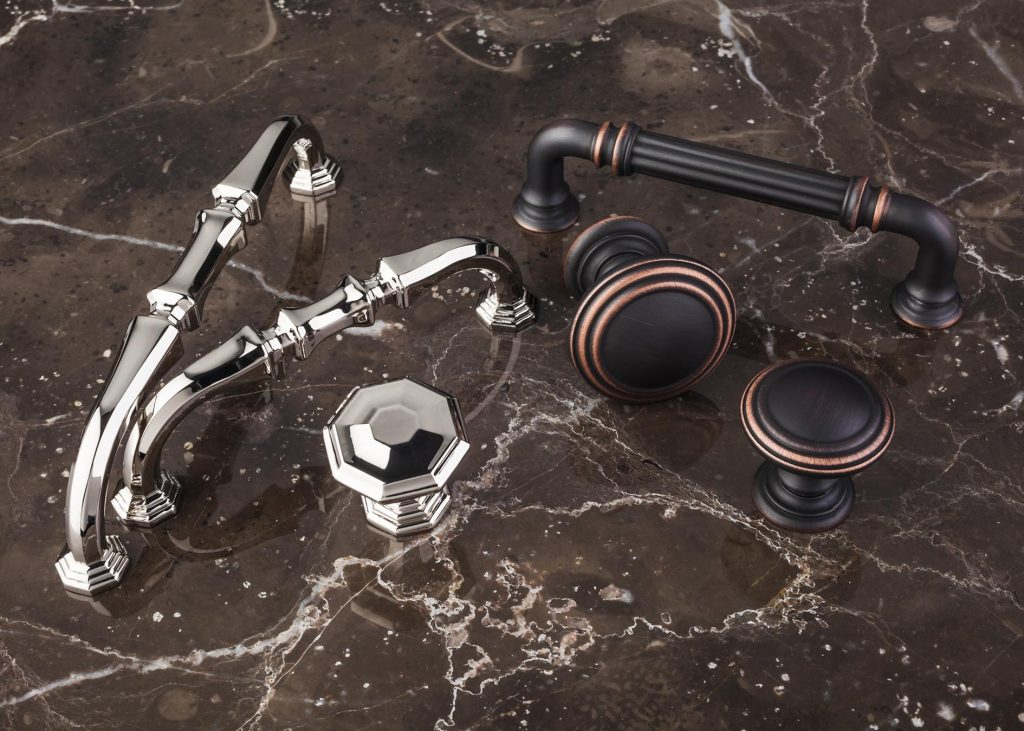 New additions to the Chareau™ Collection include the Reeded, Chalet and Shrewsbury pattern suites. Classic, Tuscan designs have been re-imagined for today's transitional and modern kitchens and are available in five finishes; Black Iron, Tuscan Bronze, Brushed Satin, Nickel, Polished Nickel and Polished Chrome.
The expansion of the Stainless Steel Collection includes sixteen new designs. The Modern Metro and Euro knobs and pulls feature sleek, sharp lines and are crafted from the highest grade of stainless steel, a material resistant to corrosion, making it ideal for high humidity applications including outdoors.  
Stop by one of our two showrooms to view Top Knobs hardware on display or call 636.519.1611 for more information.