Published by Admin
Posted on May 31, 2012
As part of our continuous effort to stay on top of the latest industry trends and new product introductions we sent our design team to the annual Kitchen & Bath Industry Show in Chicago last month. They returned to St. Louis with cameras and notebooks full of inspiring new ideas and a firm grasp on where kitchen and bath design is headed in 2012.
We've asked a few of our designers to share their personal favorites from the Show. Here's a look at what caught the eye of Beck/Allen designer SERENA WILLIAMS.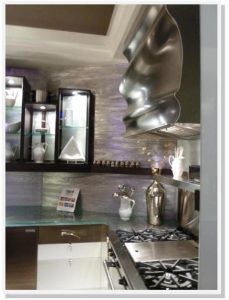 This custom-designed range hood displays limitless creativity. Designed by Bill Draper of Draper DBS for the Sub-Zero Wolf showroom, the exquisite design conceals a Wolf Professional Liner.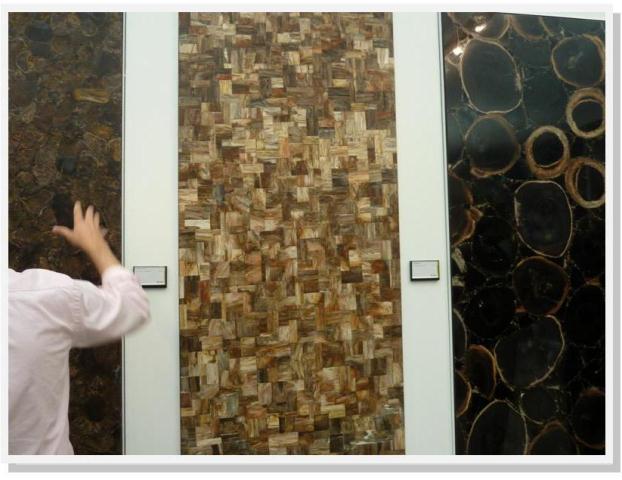 We've come to expect nothing less than spectacular from Ann Sacks and the Petrified Wood collection does not disappoint.
Each piece of tile displays unique knots and rings for a one-of-a-kind, exotic look.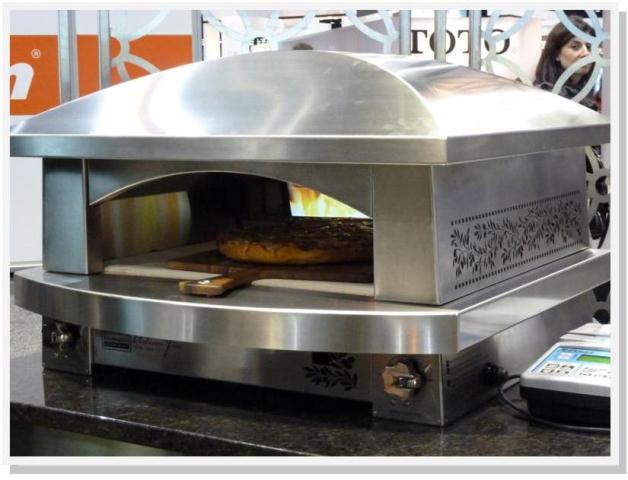 From Kalamazoo, the Artisan Fire Pizza Oven delivers the ultimate pizza to your modern, outdoor kitchen designed for open door cooking. It's a stainless steel, gas-fired oven with a countertop design—so no installation required. After a 45-minute preheat the Artisan Fire Pizza Oven can bake a Neapolitan-style pizza in less than three minutes. See for yourself in this video demo.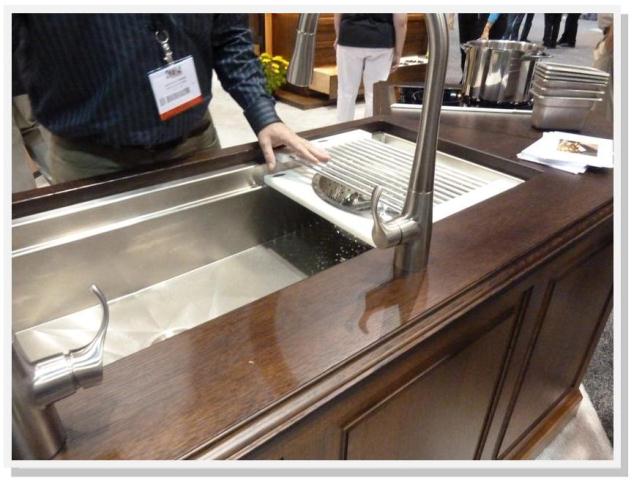 The Galley is a multi-functioning workstation and sink. It's great for prep work or as a buffet when entertaining. The two tiered design allows for the use of multiple accessories including cutting boards, colanders, a drain rack and stainless bowls. Place cutting boards across the sink's opening to create extra counter space or fill the sink with ice to display cold food and drinks— click here to see The Galley in action.
For information on integrating any of these exciting new products into your kitchen design, contact a member of our design team. Watch for our next post for more KBIS favorites from Beck/Allen designer Linda Thomas.