Published by Admin
Posted on September 7, 2017
Over the past 20+ years, we've enjoyed partnering with some of area's premier builders, architects and interior designers. We're fortunate to have worked with the talented team at Mitchell Wall Architecture and Design on several occasions. Our latest collaboration on a St. Louis custom home can be seen in the September/October issue of Sophisticated Living Magazine.
This custom home built by RG Ross is nestled within the heart of Frontenac, MO. Its design brings to life the vision of a homeowner seeking the bright, carefree yet sophisticated East Coast style reminiscent of the Hamptons. The home is blanketed in snowy shades of  Polar White and Platinum with fashion-forward accents of polished brass and an impressve La Cornue range.
See below for complete design details.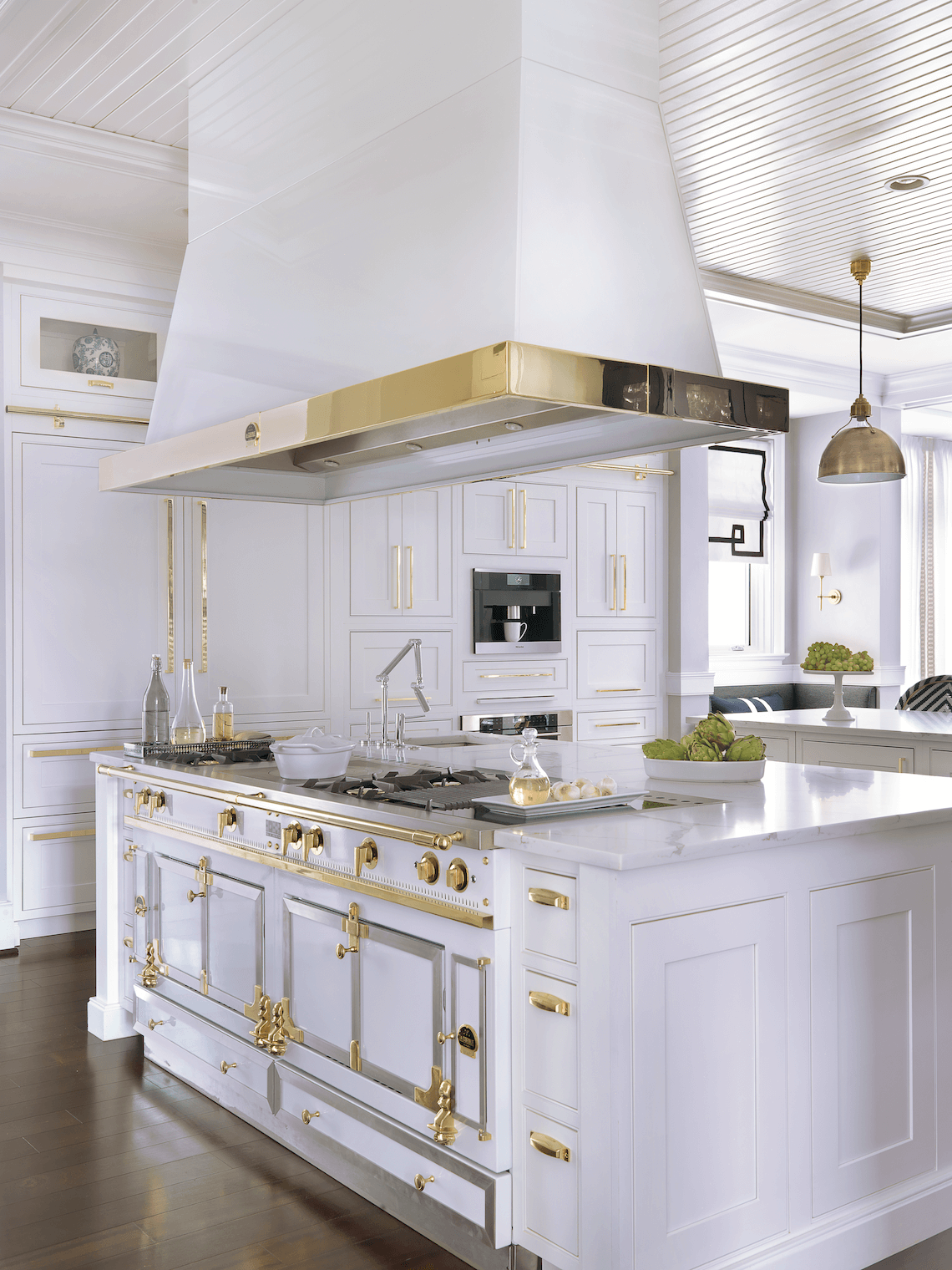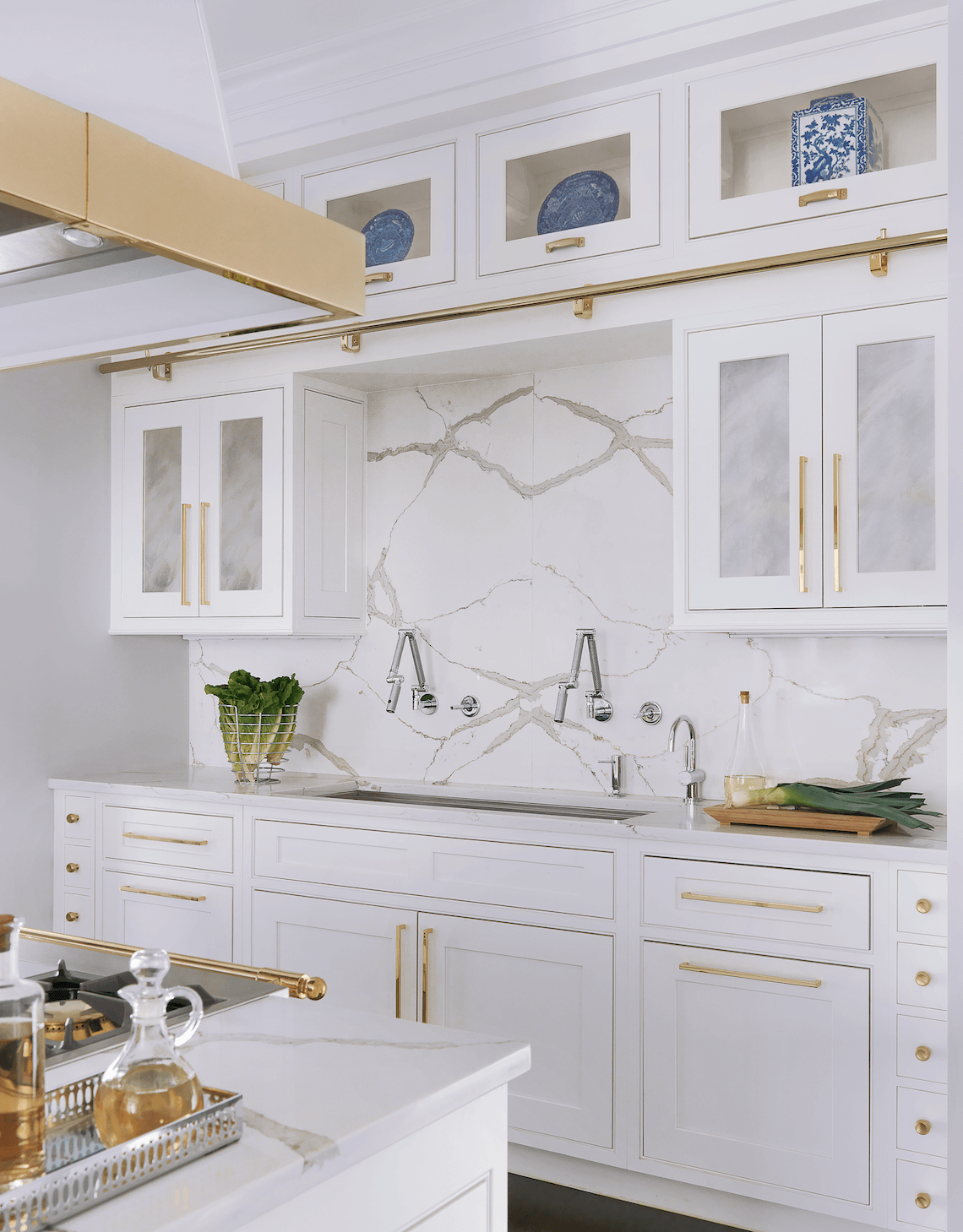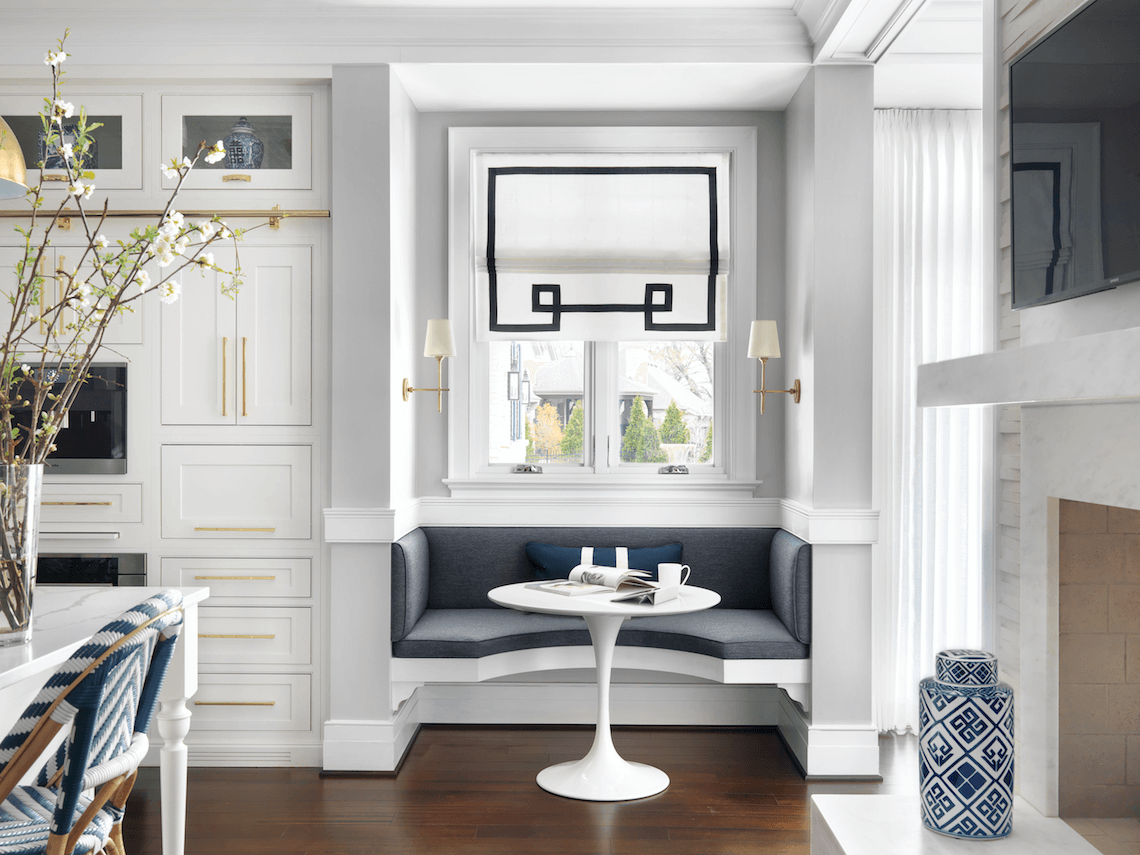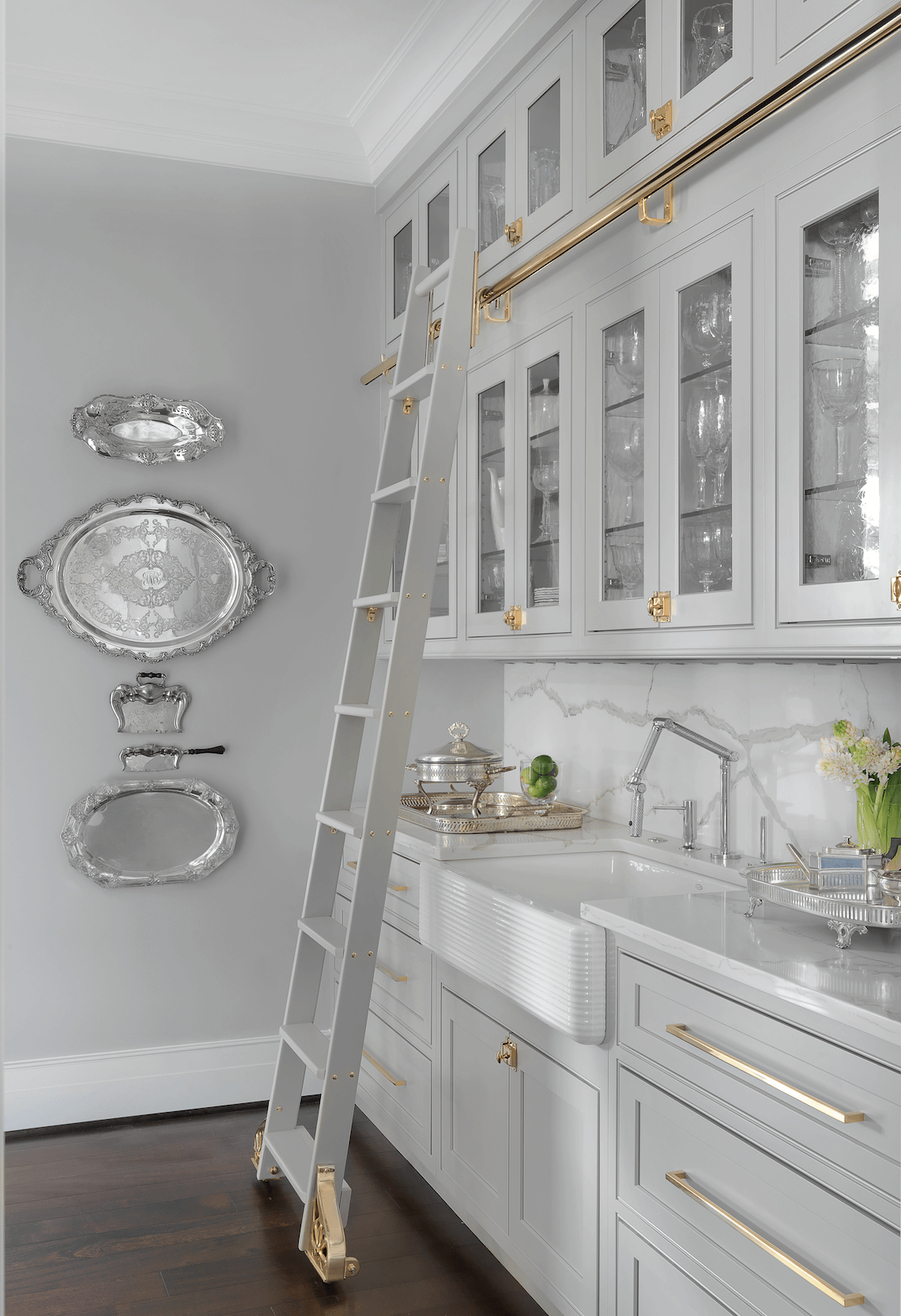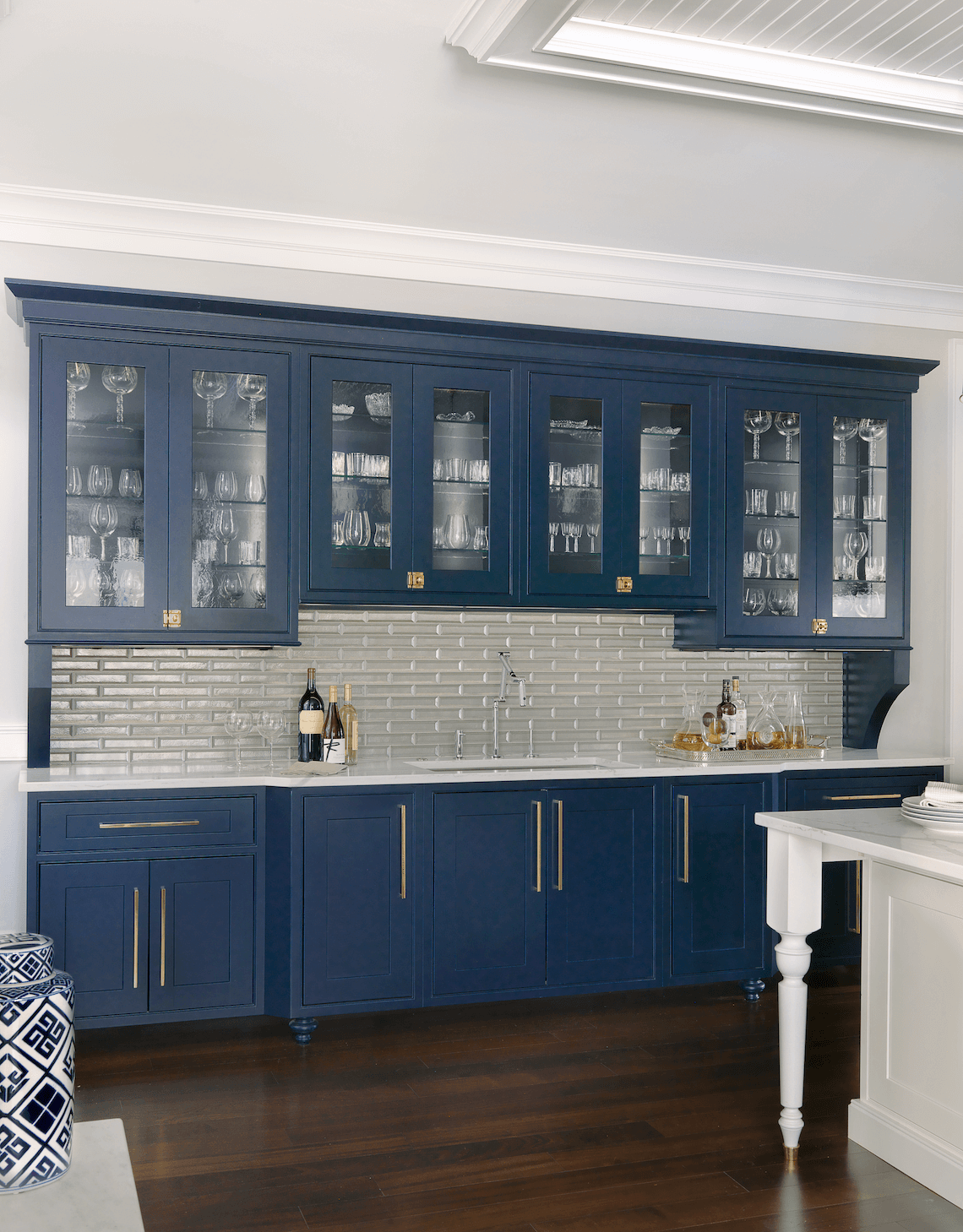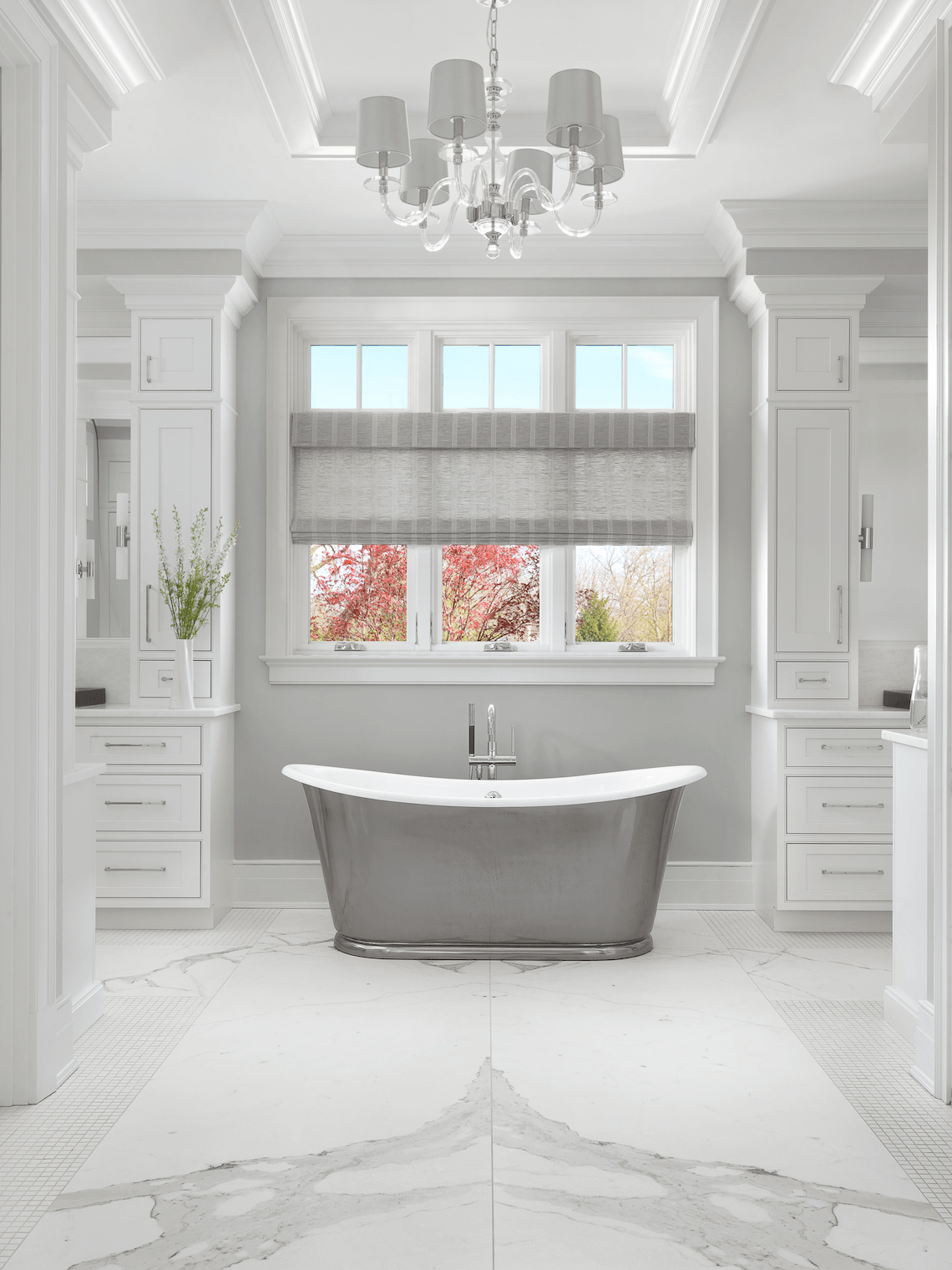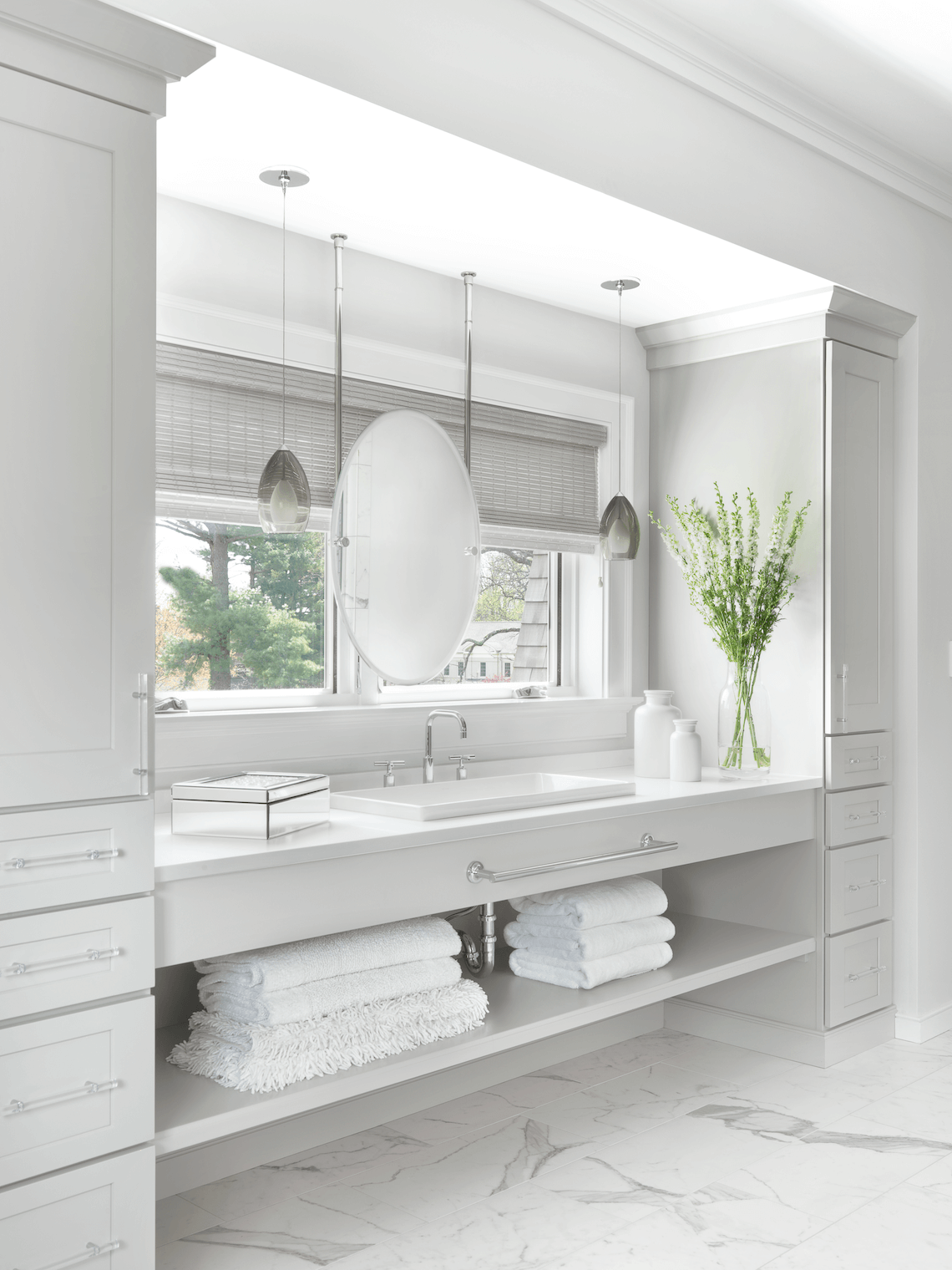 DESIGN DETAILS – St. Louis Custom Home with East Coast Style
Architectural and Interior Design
Mitchell Wall Architecture and Design
Home Builder
R.G. Ross
Kitchen
Shiloh Cabinetry, Lancaster Door, Beaded Inset in Polar White
Range
La Cornue
Countertops
Polarstone from Stone Fabricators
Wet Bar
Shiloh Cabinetry, Lancaster Door, Beaded Inset in custom paint color
Butler's Pantry
Shiloh Cabinetry, Hanover Door, Beaded Inset in Mindful Grey
Master Bathroom
Shiloh Cabinetry, Lancaster Door, Beaded Inset in Polar White
Bathroom
Shiloh Cabinetry, Lancaster Door, Full Overlay in Platinum
Bathtub
Waterworks
Lighting
Metro Lighting
Photography by Alise O'Brien