Published by Admin
Posted on February 5, 2015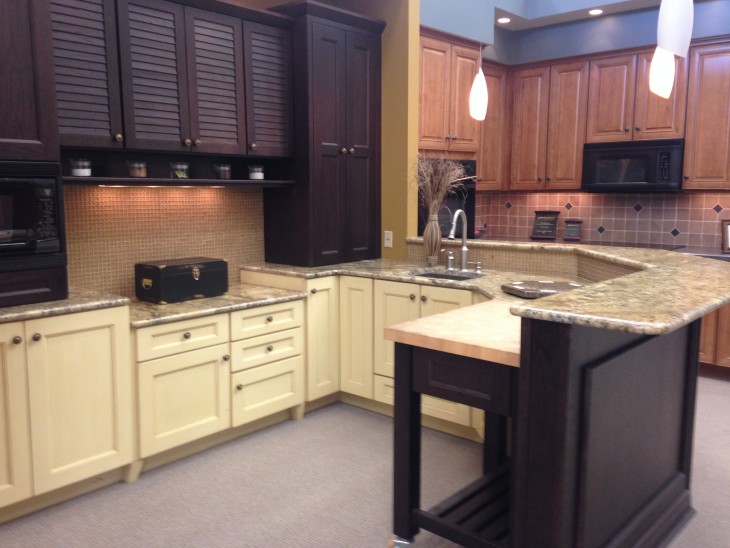 If you're planning to renovate a small kitchen or adding cabinetry to a basement entertainment area, and you're interested in high-quality materials at a considerable savings, we have a showroom display for sale. Included with the cabinets are the countertops, sink, microwave and rolling island seen below.
SHOWROOM DISPLAY DETAILS

 Cabinetry: Medallion

Countertop: Giallo Beach Granite with Full Bullnose
 Hardware: Classic Hardware Knob
 Sink: Blanco 512-746
 Faucet: Moen Aberdeen 7590SL
 Microwave: Sharp R530EK
Rolling Butcher Block Prep Island: Medallion
Total Cost: $5361.00
For more information on this display, or to stop by and see it in person, call our Chesterfield Showroom at 636.519.1611.