Published by Admin
Posted on February 26, 2013
Beyond their standards for quality and service, we admire Crystal Cabinet Works for their continual efforts to stay current with their product selection. See below for three recent introductions from Crystal including new stains, textured foils and a new cabinetry collection with a lower price point.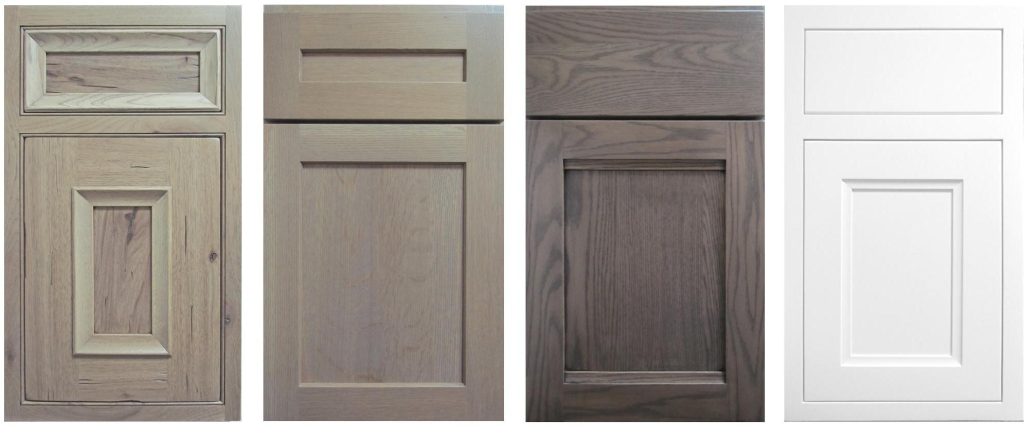 Four New Door Styles and Three New Grey Stains
Door Styles: Danbury, Benton, Carlton, Hanover Stains: Sunwashed Grey, Greystone, Driftwood
All new doors and stains are available in Crystal, Quest, Keyline and Encore.

Textured Foils
For your next project requiring a transitional to modern approach, consider the unique look and feel of these five new, on-trend colors and textures. From left to right: Fisherman's Wharf, Outer Banks, Malibu, Kona and Oyster Bay. Available on Focus and Focus Square in Quest and Encore; and on Fusion in Quest.
Crystal's Newest Cabinetry Line: Current
The Current line of cabinetry by Crystal offers a wide variety of door styles, wood species and stain selections, but at a lower price point and with shorter lead times. The kitchen above features the Meadowland door finished in Simply White. Custom details include stacked cabinets with framed glass doors, brackets and stacked crown.