Published by Admin
Posted on January 2, 2015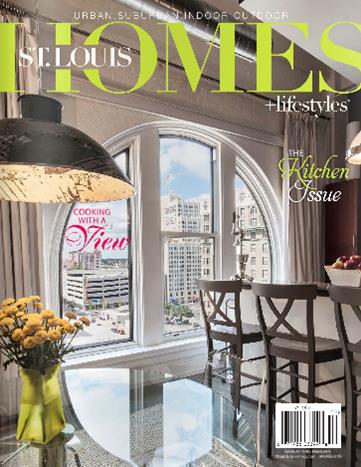 A recently completed renovation, in partnership with St. Louis custom home builder R.J. Mayer Development, has been recognized by St. Louis Homes & Lifestyles in their January issue. Our friends at R.J. Mayer entered their design in the annual Kitchen of the Year contest, which was named a Platinum Winner in the category of kitchens over 400 square feet.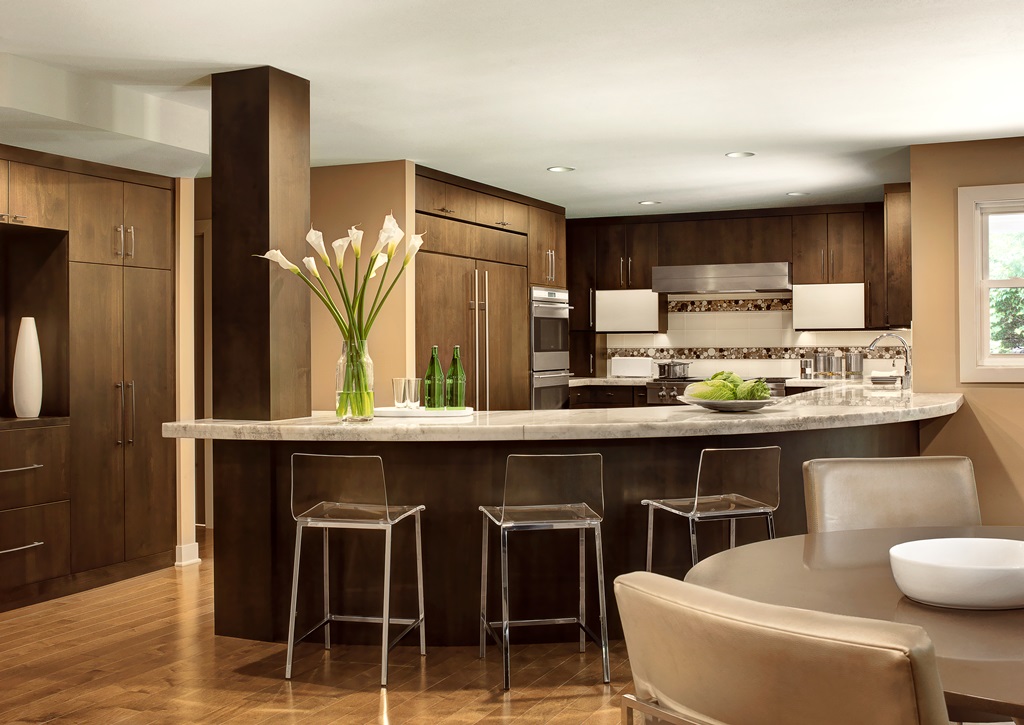 The original space was fragmented and far from user-friendly. Structural changes allowed for the addition of a laundry room off of the garage, providing a transitional space before entering the kitchen. A corner window was moved to allow for additional cabinetry framing the room's focal point, which included the range, hood and unique tile treatment. The kitchen's dramatic curved peninsula not only provides ample space for seating, especially when entertaining, but integrates an existing structural column.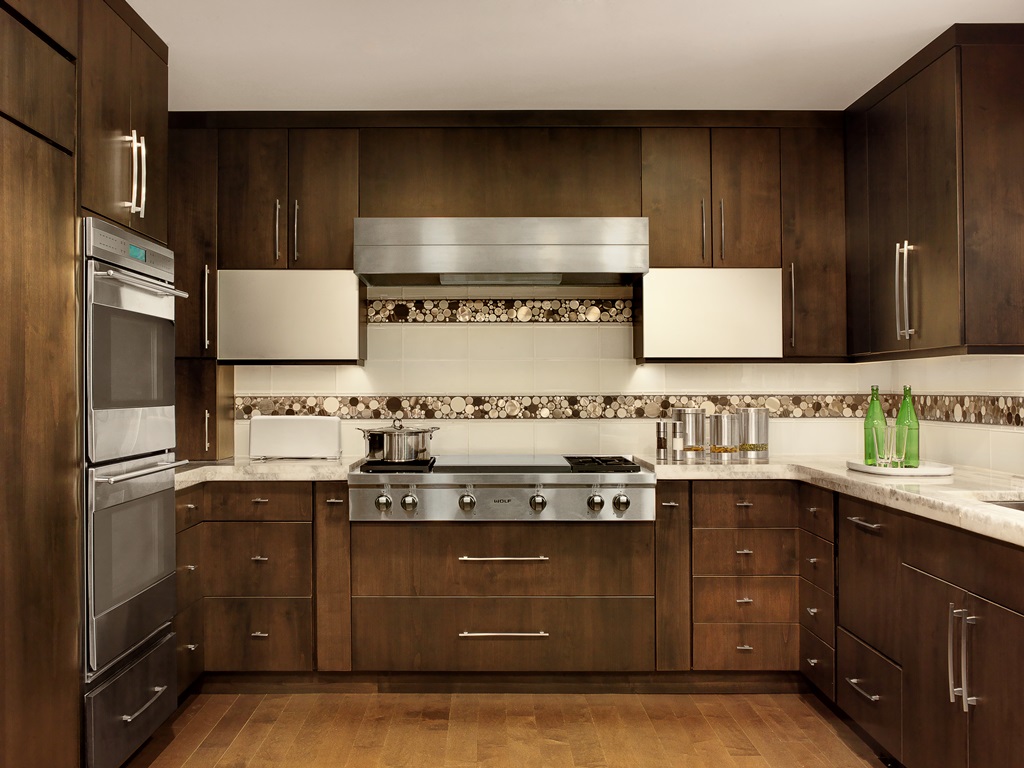 A contemporary slab doorstyle from Crystal Cabinet Works was selected.
Mike paired the soft grain of an Alder wood veneer with Crystal's Blackstone finish.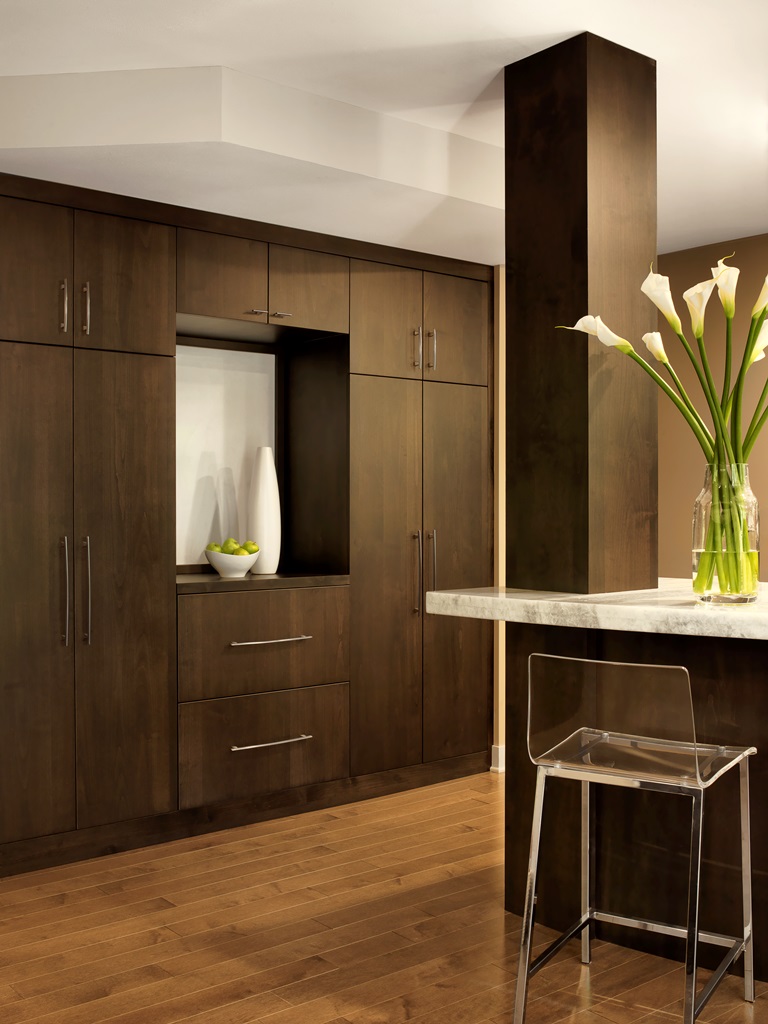 One of the homeowner's main objectives was that appliances be easily within reach, but concealed from view. To achieve this, Mike included an appliance garage near the range and custom panels to fit over the Sub-Zero and Wolf appliances.
The homeowners have been thrilled with the renovation and have since enjoyed entertaining up to 60 guests with ease in their newly redesigned space.
We would like to offer our congratulations to R.J. Mayer on their Kitchen of the Year award and our thanks for including Beck/Allen Cabinetry in their design.
The January issue of St. Louis Homes & Lifestyles is on newstands now, or read the digital issue here.