Published by Admin
Posted on August 1, 2014
Botanical elements offer inspiration for an elegant powder room. A fabulous fixture from Coleen & Company complements a fresh take on floral wallpaper from Romo while the intricate pattern of the cloisonné sink with its metallic-edged bowl adds a touch of formality.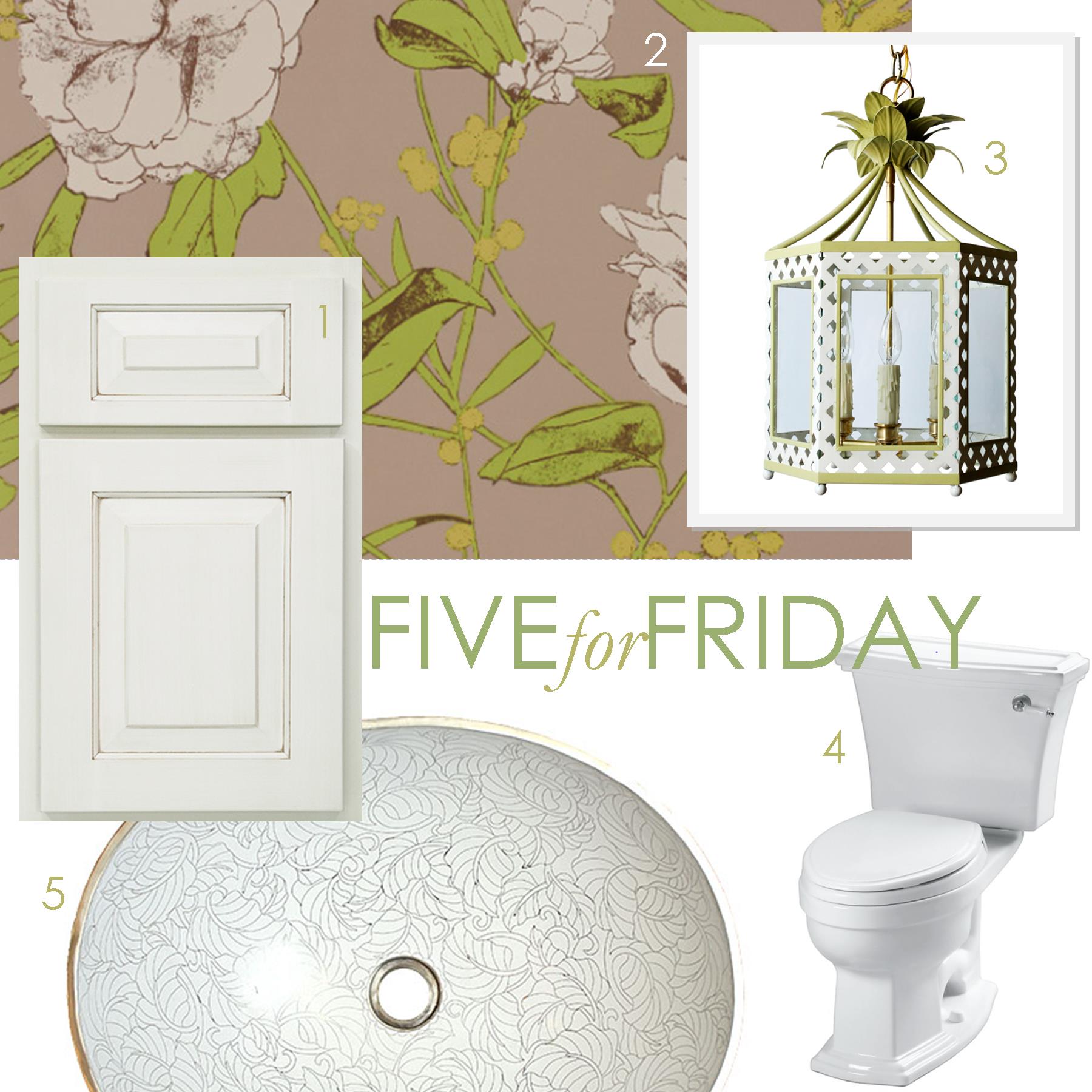 1. Richmond doorstyle from Shiloh Cabinetry. 2. Beatrix Wallcovering in Cilantro by Romo. 3. The Elsie Lantern by Coleen & Company. 4. Clayton® Two-Piece Toilet by TOTO. 5. Cloisonné White Leaves Oval Sink by Linkasink.
Our Five for Friday series was designed to offer ideas and inspiration. For more information on the products shown, contact a member of the Beck/Allen design team.
 Photo Credit: TOTO USA, Coleen & Company, Shiloh Cabinetry, Romo, Linkasink.