Published by Admin
Posted on June 27, 2012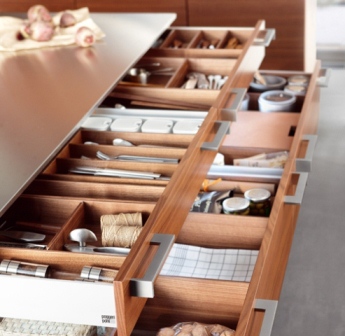 Countless decisions are made when remodeling a kitchen or bath. It's likely the first that come to mind are cabinetry styles and finishes, appliances and countertops, not to mention a budget.  But while you're conjuring up images of your dream kitchen, don't forget to imagine what lies behind the doors and drawers. While it may not be quite as exciting, these storage enhancements can make all the difference in the way you work in your kitchen—and function should be at the forefront of your decision-making process.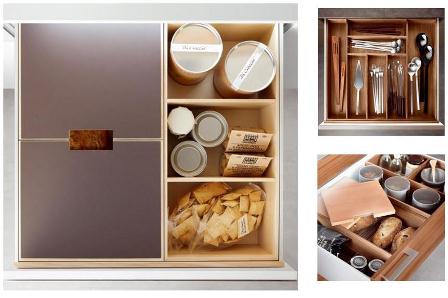 Popular components include pull-out trashcans and drawers, drawer inserts and organizers, built-in spice racks and appliance garages. And using a rotating or swiveling mechanism, a number of solutions to maximize use of corner cabinet space are available. Additional storage can be beautifully designed to compliment your cabinetry from built in wine racks and wine glass holders to plate holders.
So as you develop a vision for the kitchen of your dreams, remember to consider the unseen elements that will take your kitchen's design to the next level. Stop by one of our two locations or call for an appointment with a Beck/Allen designer to discuss the endless possibilities.
Photos: Poggenpohl