Published by Admin
Posted on March 19, 2013
Mid Continent Cabinetry has designed a program for homeowners in search of furniture-quality cabinetry for the bath, and with a member of the Beck/Allen design team to assist you, it couldn't be simpler. Take a look at our easy-to-follow overview of the Mid Continent Vanity Program below and call or stop by our showroom to view the available door styles, paints, stains and finishes.
1. CHOOSE YOUR TYPE
With the help of your Beck/Allen designer, select the cabinetry that suits your space; vanity, tall storage or mirror/wall storage. This step takes into consideration the number and size of drawers and doors and the height/width/depth of the cabinetry and mirrors.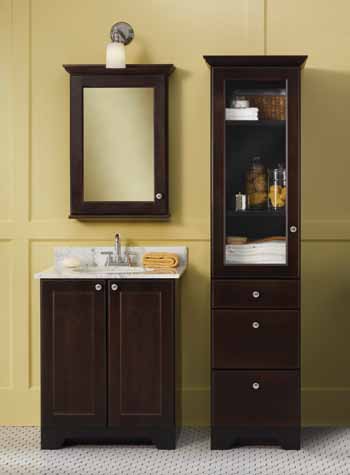 2. CHOOSE YOUR CONSTRUCTION
During this phase of the selection process you may encounter unfamiliar phrases such as laminate ends, finished plywood ends, all-plywood construction with flush finished ends or matching end panels as seen in the photo below. Not to worry, the concepts are easily explained and a member of our design team will help you determine which construction option is well-suited for your project and price point.

3. CHOOSE YOUR BASE
The selection of your base is where your vanity's true style takes shape. Options range from a traditional Finished Toe Kick to a Valance Toe Kick or a more customizable Furniture Base Platform.

Toe Kick Options: Finished Toe Kick, Flush Toe Kick, Valance Toe Kick (three valance options available).

Furniture Base Platform Options: Valance Platform, Foot Platform

Edge Options: Square Edge, Single Bead Edge, Triple Bead Edge

Valance Options: Arch Platform, Bookcase Platform, Corbel Platform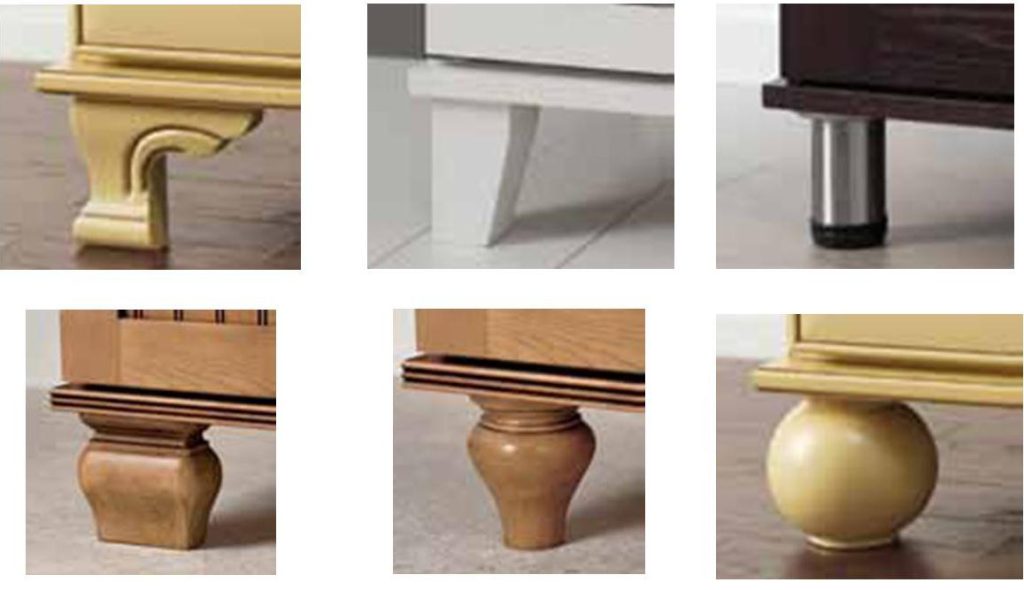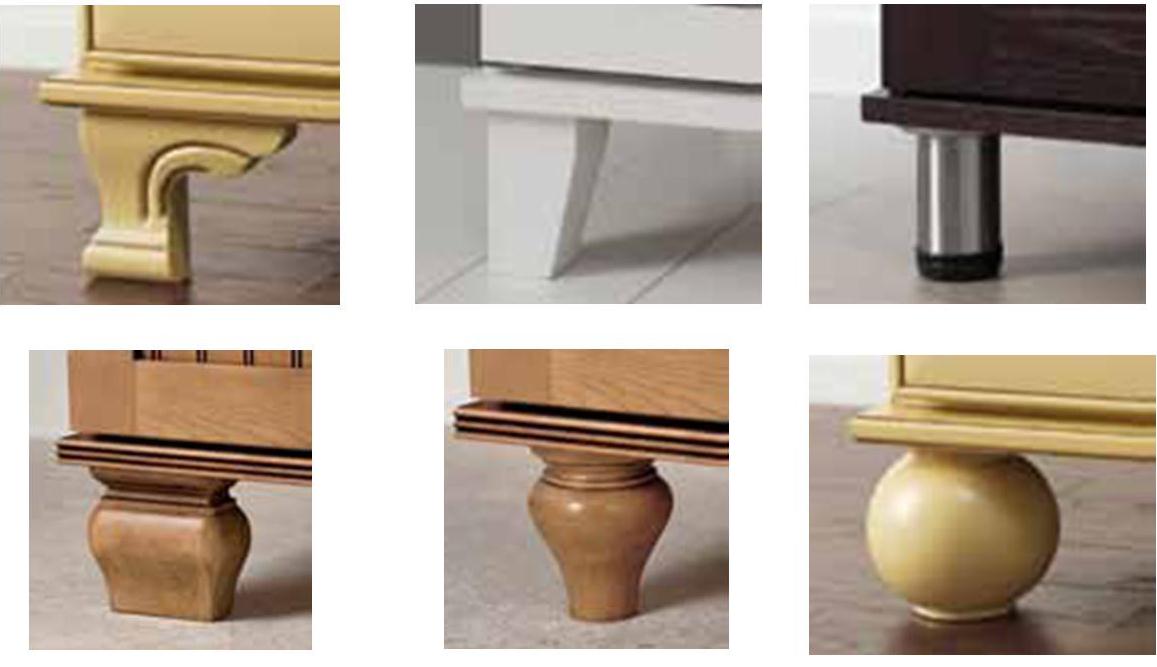 Foot Options (left to right): First Row, Pedestal Foot, Tapered Foot, Metal Foot. Second Row, Clove Foot, Tulip Foot, Bun Foot.
For a detailed look at Mid Continent's user-friendly Vanity Program, download your copy of the brochure HERE. Stop by one of our showrooms or call for an appointment to learn more.