Published by Admin
Posted on January 8, 2018
Interior designers Nancy Spewak and Susie Sheahan at Property Enhancements, LLC collaborated with Mike Beck on the creation of custom closets for the master bedroom of this Clayton, MO condo.
Using Crystal cabinetry, this custom design provides homeowners with drawers and shelves for clothing and accessories as well as dedicated shelving for shoes. Beneath the closet seen above, what appears to be side-by-side stacked drawers is actually  a single wide, deep drawer concealing a laundry hamper.
Shoe closets seen below contain angled shelves with shoe ledges and open to reveal lit interiors that turn on an off as the closet doors open and close. Electrical outlets within the shoe closets allow for the convenient charging of phones and other small electronics. The same wood finish is carried throughout the room, seamlessly integrating the television surround and additional storage.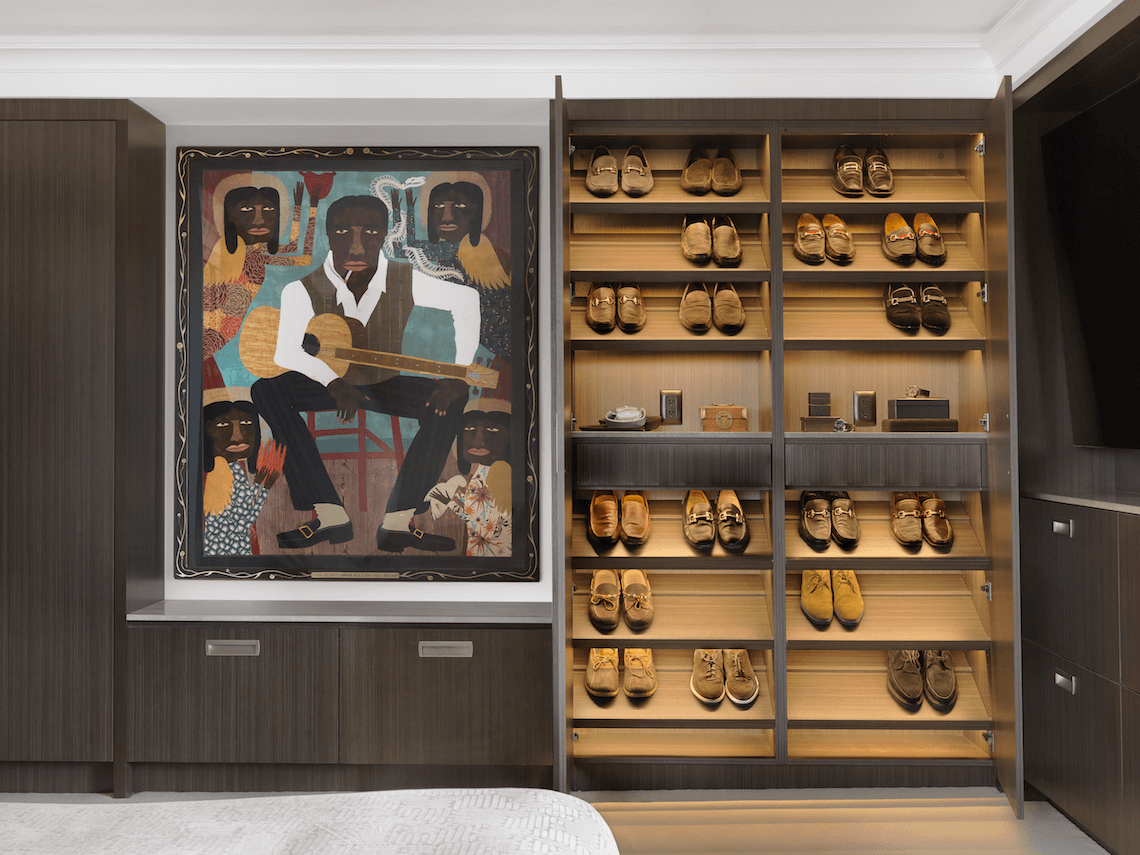 DESIGN DETAILS – Custom Closets
Interior Design
Property Enhancements, LLC
Custom Closet Cabinetry
Crystal Cabinet Works, EV Oak, Springfield Door Style