Published by Admin
Posted on April 6, 2018
Stemming from a favorite pastime and an appreciation for traditional interiors, a cook's kitchen was born. Working with interior designers at Property Enhancements, we were tasked with creating cabinets that would echo the luxurious feel of the client's former home, yet on a smaller scale.
The resulting design paired timeless finishes—a mix of Bisque and Black from Crystal Cabinetry—with unique custom tile and millwork surrounding an ensemble of appliances suited to the avid home cook.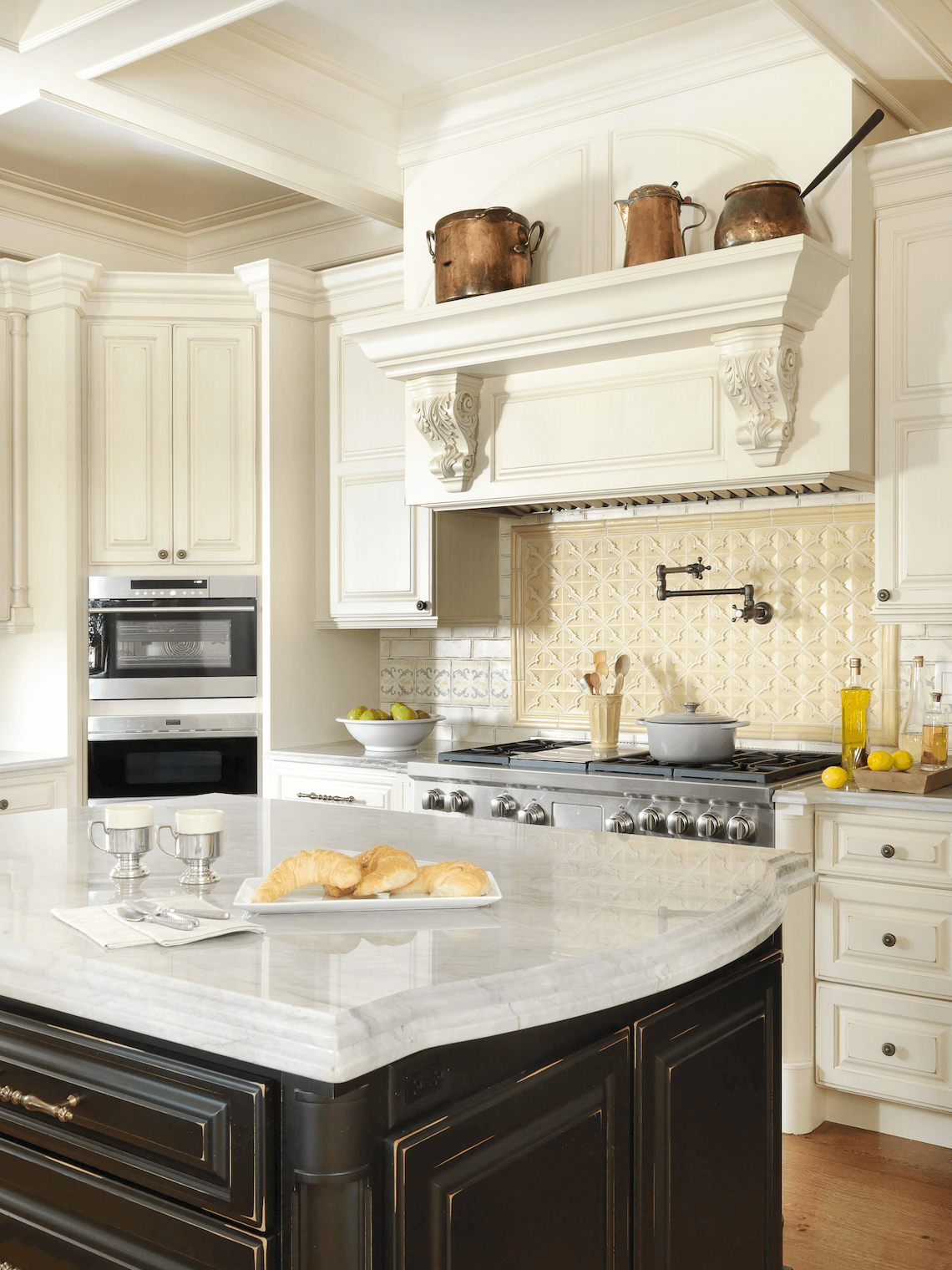 At its heart, this kitchen is a workhorse, its design driven by a list of functional must-haves:
Two sinks
Two islands (one for prep, the other for seating)
A full range as well as additional wall ovens
Pop-up mixer
Beautifully balanced, the kitchen appliances are surrounded and softened by elegant design details—corbels, a mantle-style hood, columns, ovolo assemblies, double elliptical mullions and appliance panels.
DESIGN DETAILS – A Cook's Kitchen
Interior Design
Property Enhancements LLC
Home Builder
Kemp Signature Homes
Cabinets
Crystal Cabinet Works, Keyline in Bisque and Black, Flat Sheen with Van Dyke Brown Glaze, wearing, brushing, distressing, spatting.