Published by Admin
Posted on October 3, 2014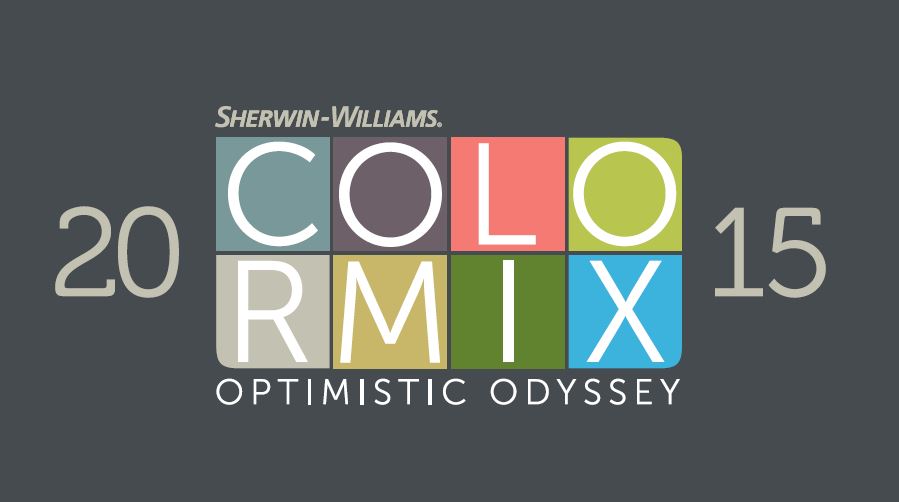 Next week, the Interior Design Center of St. Louis will welcome Jackie Jordan and the 2015 Sherwin-Williams Colormix event, an annual color forecast presented to local designers and architects that we've been happy to host for the third year. Throughout September, if you follow the IDC Blog, you've noticed a preview of the colors to come.
This Year, We're Stirring Things Up…
If you've attended in years past, you know the drill; each showroom in the center has been assigned a palette to serve as their theme for the night. As with past events, guests will travel from showroom to showroom, only this year, with a mission. Obviously to eat and drink until your hearts are content, but more importantly, you'll turn your keen designer eyes to the overall sensory experience within each showroom. After visiting four showrooms—AUTCOhome, Premier Plumbing Studio, Working Spaces and Beck/Allen—you will return to KDR Designer Showrooms for the presentation and to cast your vote for the best (wink, wink). Our guests will decide which showroom most successfully brought their assigned palette to life.
Sherwin-Williams Colormix Forecast at a Glance
Buoyant (AUTCOhome)  Green spaces, bright florals and urban environments
Unrestrained (Working Spaces) Bold, ethnic-inspired colors
Chrysalis (Beck/Allen Cabinetry) Serene colors of earth and sky
Voyage (Premier Plumbing Studio) From sea to space, colors that suggest the supernatural
In case you missed our post from the IDC Blog, we've assembled a collection Chrysalis-inspired of product and finishes.
THE DETAILS
Sherwin-Williams Colormix 2015
Interior Design Center of St. Louis
Thursday, October 9
4:30 p.m. Registration and Networking
5:50 p.m. Colormix Presentation by Jackie Jordan (free .1 CEU credit)
R.S.V.P by Tuesday October 7th
CLICK HERE TO REGISTER