Published by Admin
Posted on February 19, 2014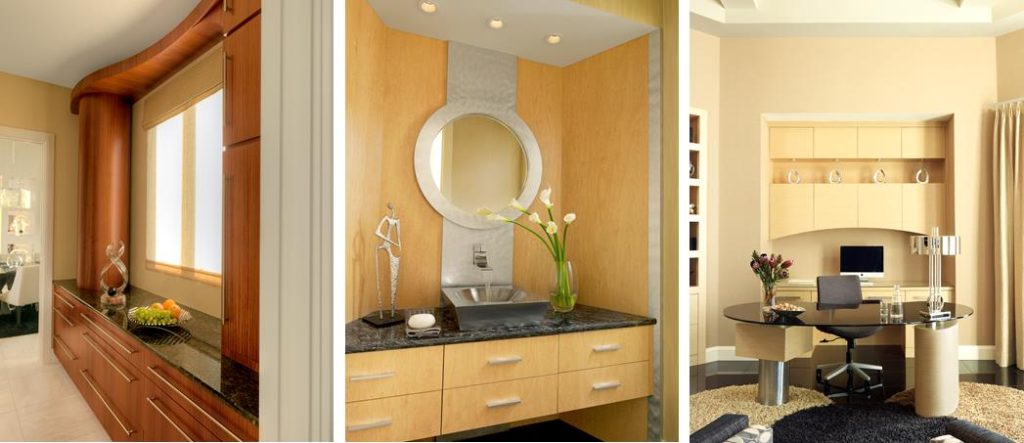 Winning designs by Beck/Allen Cabinetry: Butler's pantry (First Place), powder room (Second Place) and the home office (Third Place).
ST. LOUIS AT HOME ARCHITECT AND DESIGN AWARDS 2014
This year's St. Louis At Home Architect and Designer Awards saw a record number of entries that were judged by names known throughout the U.S.–and the world–for their design expertise. The panel of judges included L.A.–based designer Barbara Barry, architect/professor Marlon Blackwell, New York designer Jeffrey Bilhuber, New York architect Peter Pennoyer, and editor-in-chief of Elle Decor, Michael Boodro.
Our entries into this year's contest were the result of two years spent crafting contemporary design solutions for one St. Louis family's new home. The homeowners' collection of contemporary art and minimalist taste led the way in this new construction project. Nearly every room required display space for their collection of fine art–from the living room to the office.
Simple slab door styles adorned with a variety of exotic veneers from Crystal Cabinet Works required careful matching of grains across large expanses, as seen below in the living room wall surrounding the fireplace. Natural stains enhanced the beauty of the wood as did the choice of simple, stainless hardware, leaving the wood grain and color at center stage. A consistent palette and smooth, sweeping lines elicit a calm throughout the house, punctuated with geometric shapes and touches of reflective glass sculpture.

Living Room + Kitchen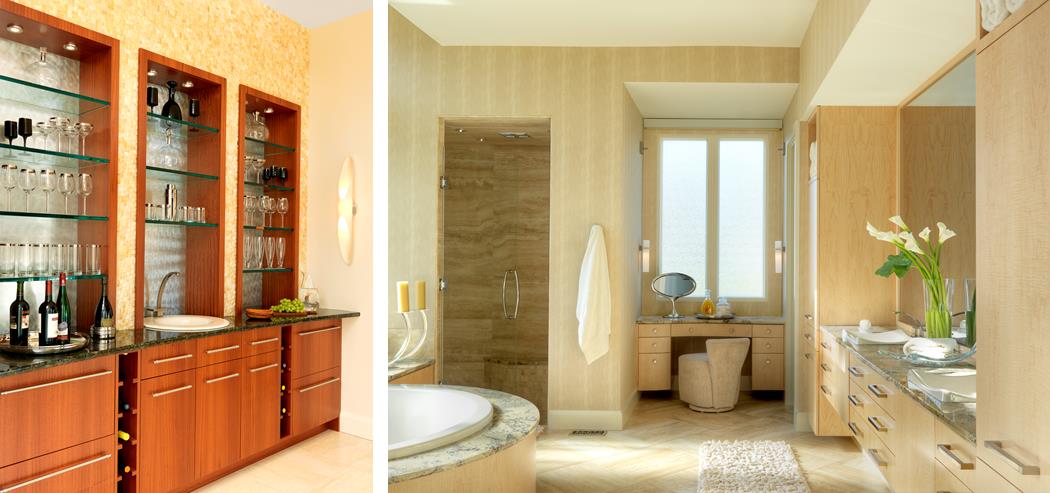 Wet Bar + Master Bath
If a contemporary space is in your future, contact a Beck/Allen showroom or stop by one of our two area locations to learn how we can help.
Photos by Alise O'Brien