Published by Admin
Posted on March 12, 2018
The natural beauty of wood countertops is undeniable. They're luxurious, versatile in style, application and finish, and bring warmth to any space. Consider wood tops for an entire kitchen, an island, banquettes, built-in butcher block cutting boards and prep space, for bathrooms, bars, even custom tables. We've recently partnered with Grothouse to bring the tradition and quality of their wood tops to St. Louis homeowners, home builders, interior designers and architects.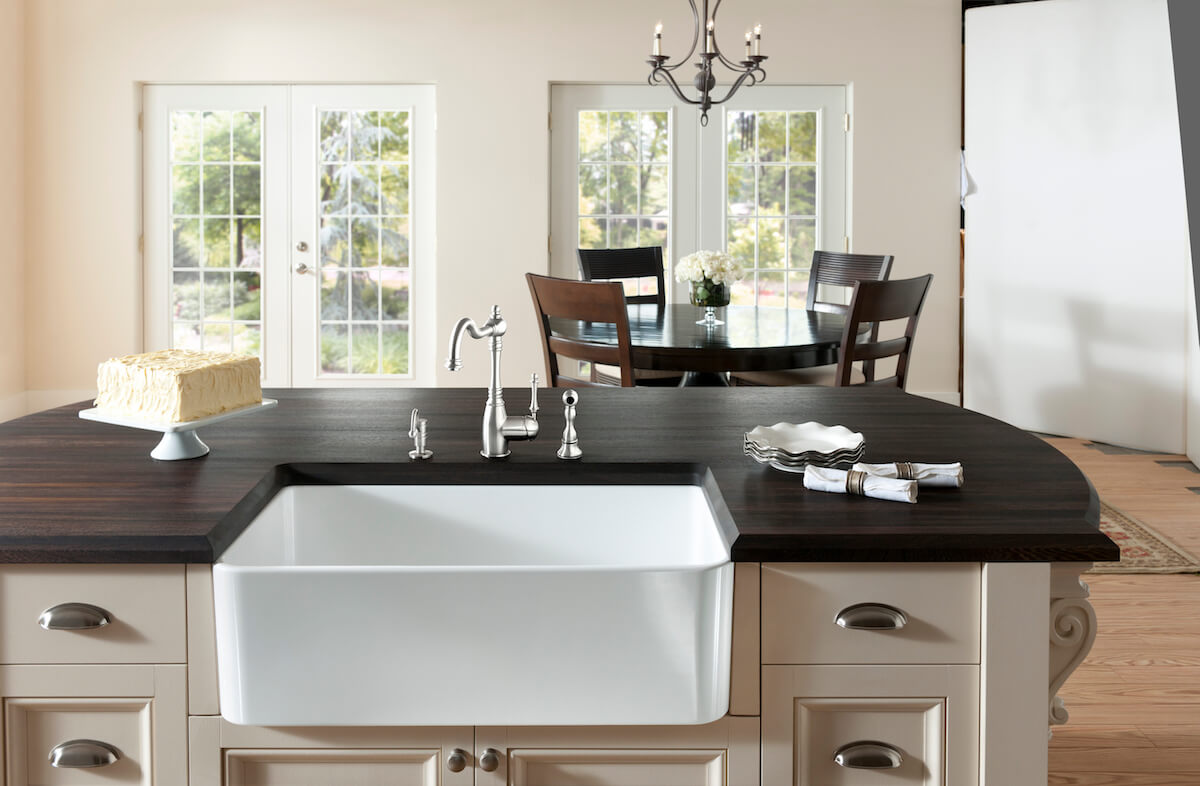 Design by The Shadowlight Group
Form & Function
We were drawn to the line not only for its reputation, but the range of products and constant pursuit of innovative offerings. Choose from traditional wood tops, reclaimed, live-edge and butcher block. Wood countertops can enhance your kitchen's functionality with optional built-in knife slots, waste holes and drain boards, while waterfall edges, expanded corners and distressing are but a few of the offerings that will enhance its design.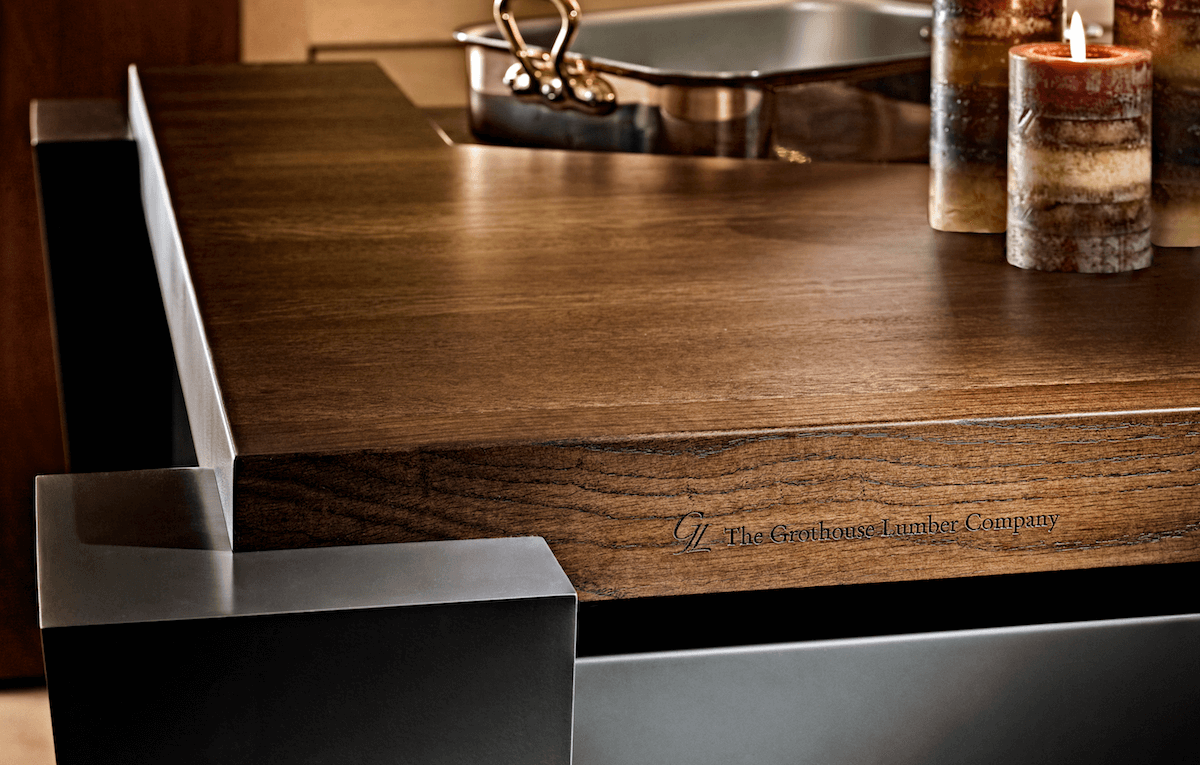 White Oak Countertop | Design by Kitchen and Bath Concepts of Pittsburgh
Durability
For those intrigued but unfamilar with the durability and practicality a wood countertops, know that there is a finish suitable for any space. Grothouse has developed the Durata® permanent finish which promises a maintenance-free, food safe, waterproof, durable finish impervious to most household chemicals. This finish is exclusively available on Grothouse Lumber wood surfaces made in Flat Grain Construction and Edge Grain Construction and is available in Satin, Matte or Semi-Gloss sheen. This finish is a wonderful choice for kitchens and especially bathroom vanities where tops may come into contact with soaps and shampoos.
For surfaces that can be used for food preparation, the Grothouse Original Oil™ finish is recommended, though any countertop can be created using the Original Oil™ finish. These will require maintenance and can resanded and recoated to look like new. This finish is food safe, hypoallerganic, frangrance and color free and will protect the surface from water when applied regularly.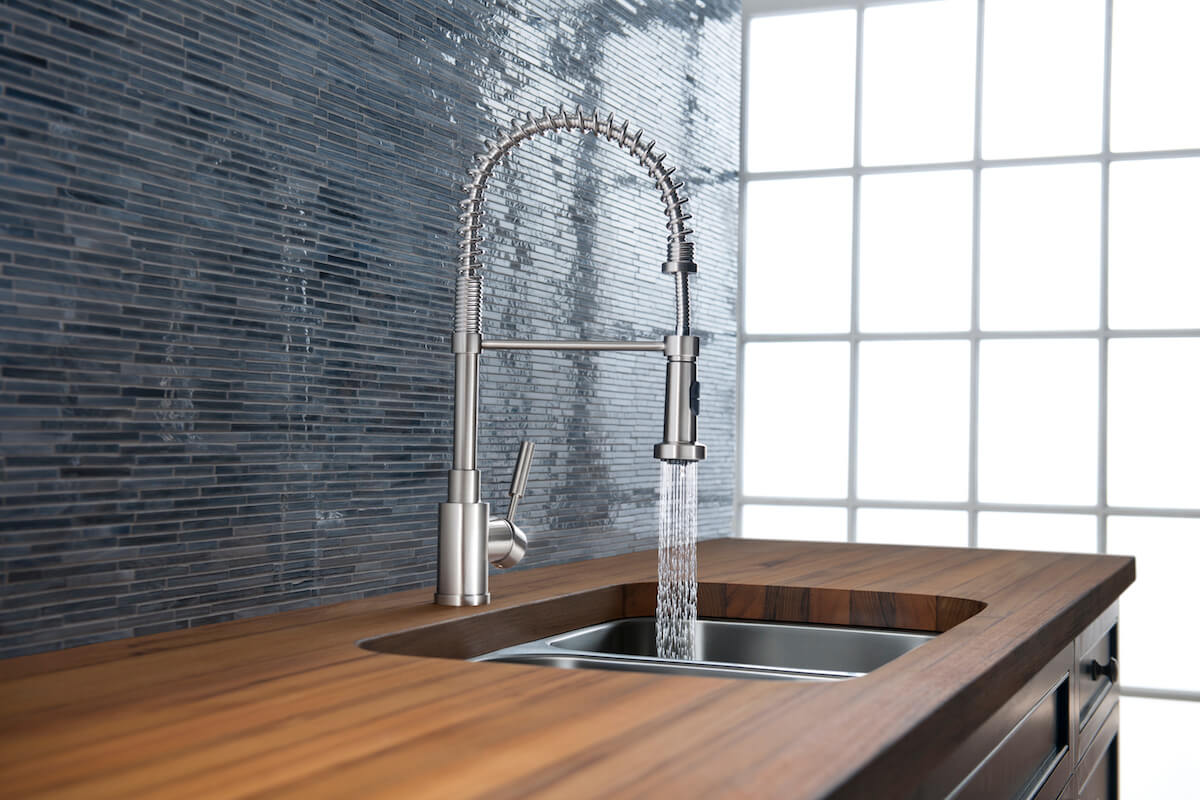 Edge Grain Teak | Design by Blanco
Getting Started
The Grothouse website offers a wealth of knowledge for anyone considering a wood countertop. Beyond a beautiful portfolio, they've created a quick guide showing each wood species, separating them into three pricing levels. You'll learn the difference between Edge Grain, End Grain and Flat Grain and view edges and design options.
Samples of species, edges and the exclusive new Anvil™ finish (seen on the table below) can be seen firsthand in our Chesterfield or Maryland Heights showroom.
Anvil™ Metal Finish |  Design by Matthew Quinn for House Beautiful Kitchen of the Year 2016
Stop by our Chesterfield or Maryland Heights showroom or contact a member of our design team to learn more about Grothouse wood countertops.